If you recall The Strudwick File from a few weeks ago, Strudwick joined Megyn for a coffee talk moment at the kitchen table. At the time, Megyn told us the behavior was "not allowed" but "irresistible."
New photographic evidence seems to suggest Strud and his sister Thunder didn't get the "not allowed" memo. Earlier this week, Megyn found Strudwick curled up on the window seat and Thunder keeping watch on the table: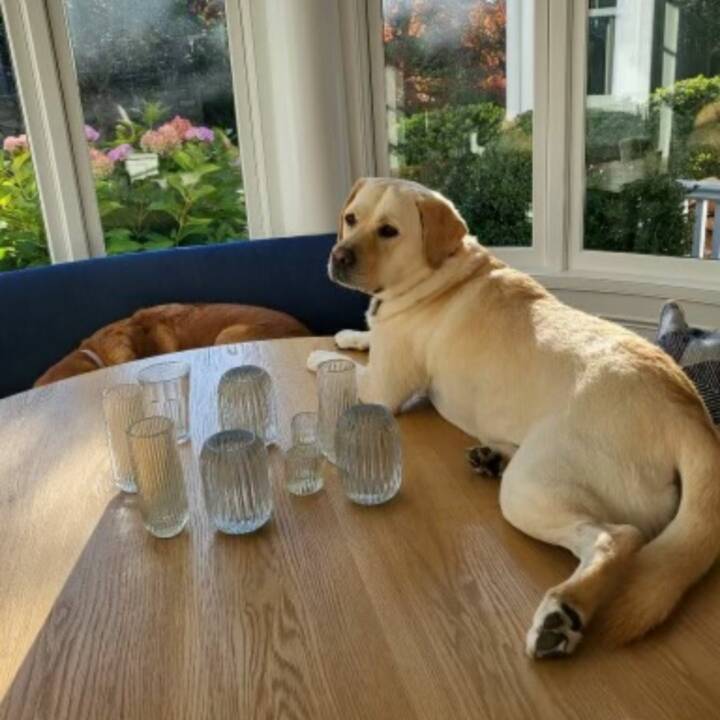 As Megyn has shared, Thunder hardly ever breaks the rules or does naughty things like her brother. But it does feel like he has rubbed off on her at least a little bit because table time is, in Megyn's words, "a regular thing now."
She came into the kitchen the other day and caught Thunder in the act: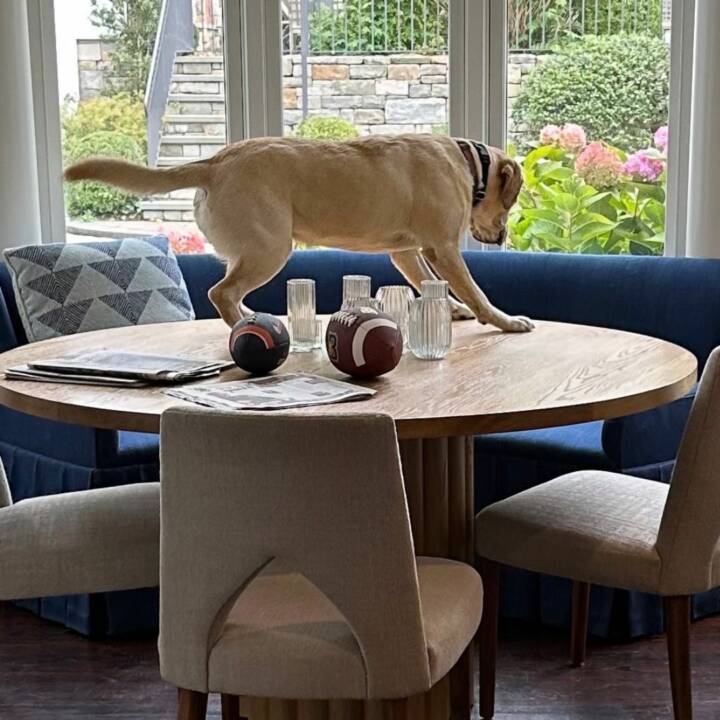 She then watched her settle in and take a load off: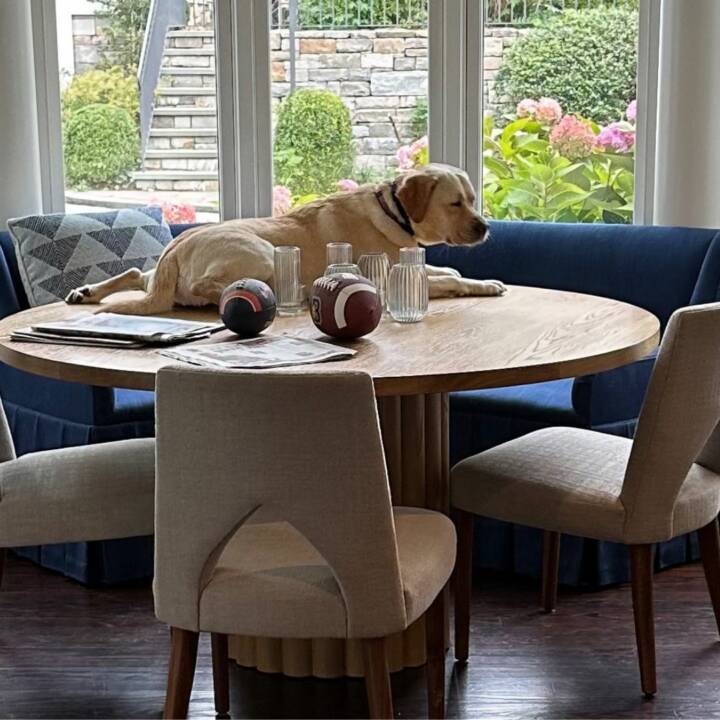 But not to worry, Thunder soon found a more suitable (and sanctioned) spot for some shuteye. Megyn's assistant Abby shared this picture of Thunder enjoying sweet slumber in the guest room while Megyn was filming the show: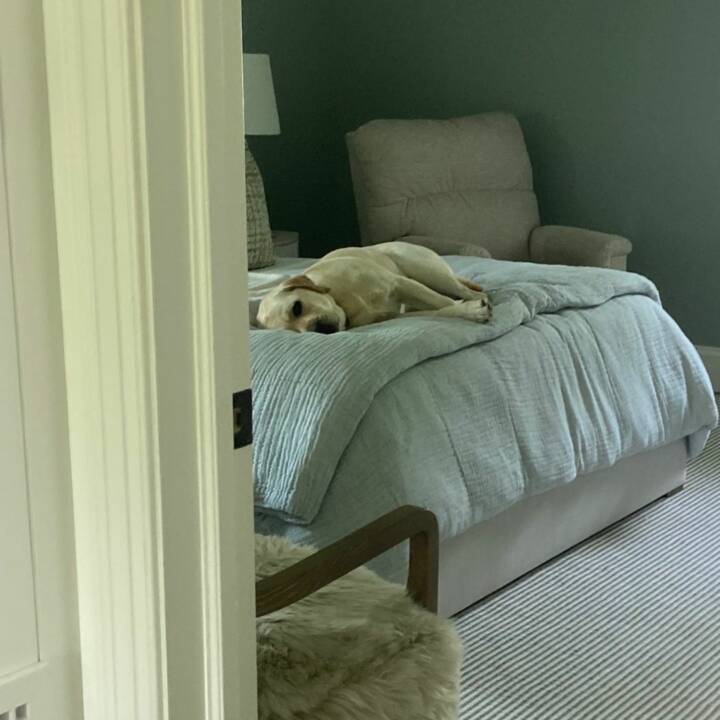 Thunder may have temporarily turned the tables, but it appears as though normalcy has returned!
Keep up to date on Strudwick's latest shenanigans by subscribing to the American News Minute, Megyn's free weekly email that delivers all the news you need straight to your inbox every Friday. Sign up by entering your email below!