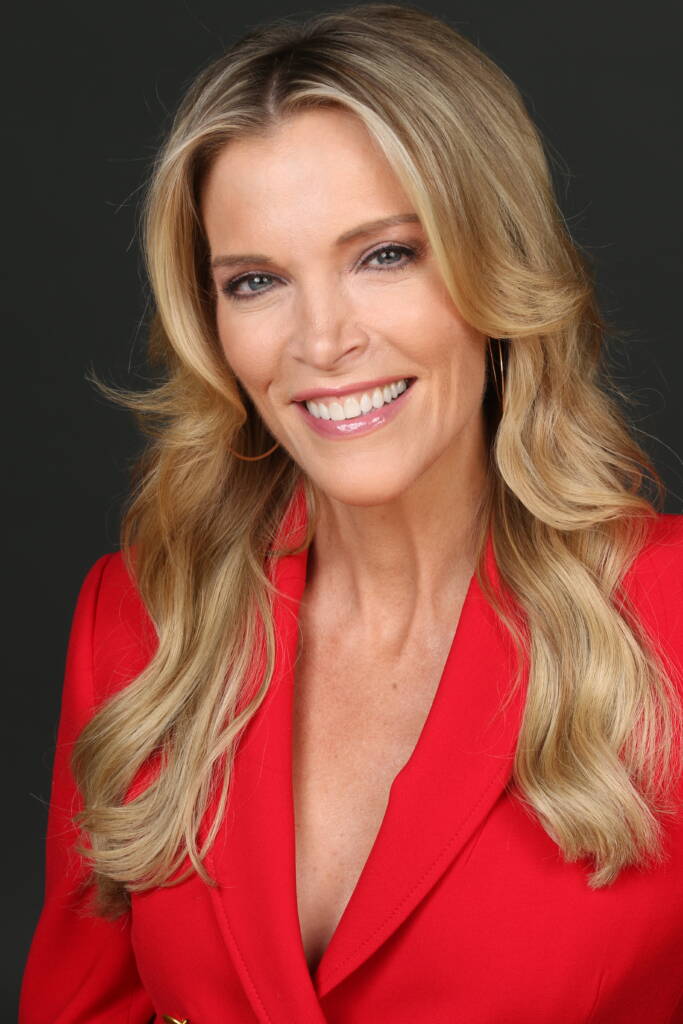 Megyn Kelly is the founder of Devil May Care Media and host of The Megyn Kelly Show, one of the top podcasts in the United States. A world-renowned journalist, Megyn rose to prominence reporting on some of the most consequential U.S. and international news events of the past decade. She was a journalist at Fox News from 2004 to 2017 and has moderated five presidential debates, including the first Republican primary debate in 2015, where she received widespread acclaim for her tough and direct line of questions to the candidates. Her 2016 memoir, Settle For More, debuted at number one on The New York Times bestseller list. From 2017 to 2018, Megyn was a journalist with NBC News.
She has an impressive and varied list of notable interviews, including Russian President Vladimir Putin, Indian Prime Minister Narendra Modi, Israeli Prime Minister Benjamin Netanyahu, former President Donald Trump, then-Sen. Barack Obama, President Joe Biden, Sen. Mitt Romney, Michael Phelps, Simone Biles, Brett Favre, Ed Sheeran, Alec Baldwin, and Morgan Freeman to name a few. Awards and accolades include Time Magazine's 100 Most Influential People, Vanity Fair's New Establishment List, and Hollywood Reporter's Women in Entertainment Power 100. In 2016, she became the second news anchor in history to be featured on the cover of Vanity Fair. Prior to her career in television, Megyn practiced law for nine years.

The Megyn Kelly Show is your home for open, honest and provocative conversations with the most interesting and important political, legal and cultural figures today. No BS. No agenda. And no fear.
Catch Megyn live weekdays from 12pm to 2pm ET on SiriusXM's Triumph (ch. 111), watch on YouTube, or listen wherever you get your podcasts.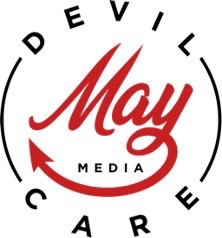 Devil May Care Media is Megyn Kelly's independent media company focused on news, current events, legal and cultural issues and will be the exclusive home to The Megyn Kelly Show.
New York, NY — Megyn Kelly announced today the launch of her latest venture, Devil May Care Media, a new, independent media company. Devil May Care Media will produce content including podcasts and other shows discussing the latest news, current events, legal and cultural issues with the same tough, fair, smart perspective that has made Kelly one of America's most respected broadcast journalists.
With the launch of her company, Kelly will have a new platform for connecting directly with her audience without the constraints or political agendas of other media outlets. At the center of the venture will be Kelly's own podcast, The Megyn Kelly Show, which will feature interviews with newsmakers, thought leaders and compelling voices from the heartland and beyond. Listeners can expect interviews that transcend the superficiality and sound-bite driven confines of traditional broadcast and cable news, and instead deliver in-depth, uncensored, thought-provoking conversations. The first episode of the show is scheduled to be released the week of September 28, 2020.
Commenting on the new endeavor, Kelly said, "Every journalist's dream is to cover the biggest stories and talk to the most interesting people without the shadow of a politicized media institution hanging over them. That's what I'm about to do. With Devil May Care Media, I answer only to my audience and my conscience. Those who like what I have to say will find the experience deeply rewarding. Those who don't can look elsewhere. The point is to give the audience authentic content that goes places where traditional media can't or — more often — won't. It's a great challenge that will reconnect me with my audience and I'm excited to get started."
Kelly brings to this new venture a stellar track-record of some of the most compelling and important broadcast journalism of the past twenty years. Her interviews and exchanges with world leaders including Donald Trump, Benjamin Netanyahu and Vladimir Putin, as well as her viral exchanges with national figures from Dick Cheney and Newt Gingrich to Anthony Weiner and Donna Brazile have made Kelly's name synonymous with fearlessness and integrity.
Devil May Care Media will be assisted by Red Seat Ventures ("RSV") in producing and managing her show. RSV is an innovative leader in the new media landscape providing media entrepreneurs with the investment capital, technology and skilled management to create thriving brands. RSV's portfolio of companies includes true crime fan convention CrimeCon, streaming TV network The First, Nancy Grace's media company CrimeOnline, and many others.
RSV co-founder Chris Balfe said, "Megyn Kelly is an icon of modern American journalism because she has always taken the side of the viewer, rather than any political or corporate agenda. That approach has earned her the trust and respect of tens of millions of Americans, which in turn makes her a perfect voice for today's direct-to-consumer media ecosystem. We are thrilled to be partnering with her on this exciting chapter."
Contact Us
Media Inquiries: media@devilmaycaremedia.com
Advertising Inquiries: advertising@devilmaycaremedia.com
'The MK Mail Bag' Submissions: megyn@megynkelly.com