For once, our 'good' dog Thunder (below) makes an appearance in The Strudwick File, which is named after the only dog we have that's ever naughty. Truth be told, Thunder wasn't really naughty this week, but there was drama.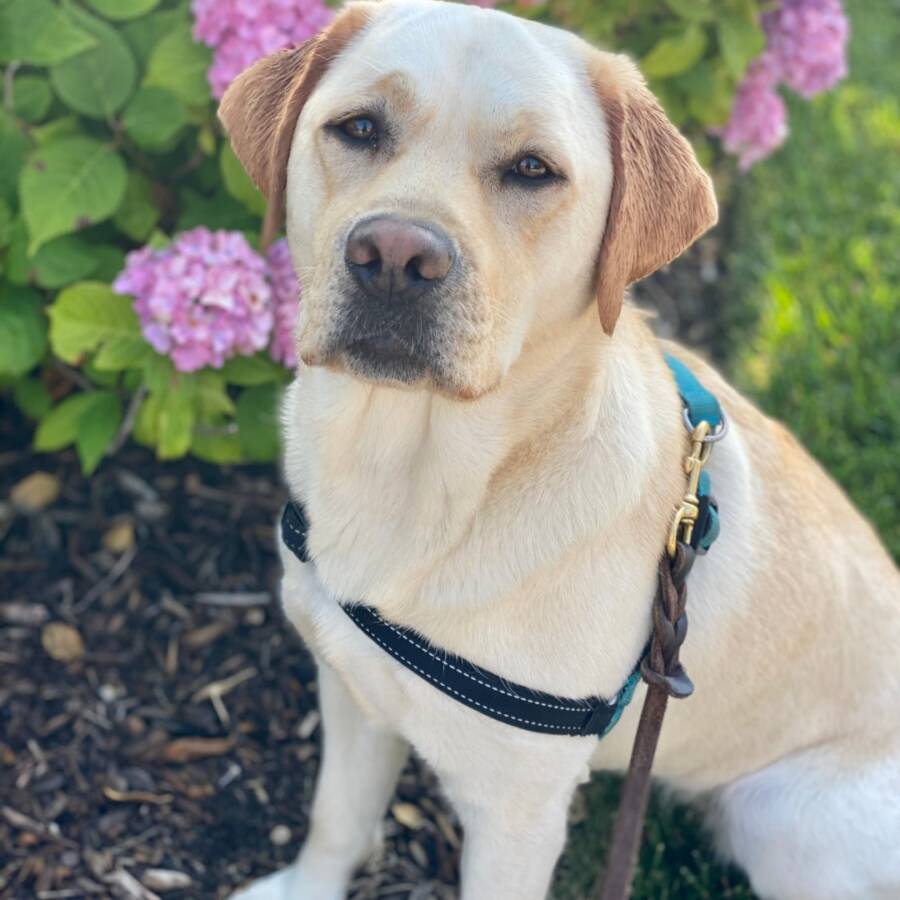 Doug and I were out of town. His sister was watching our kids and we thought it might be nice if we asked the dog walker to take the dogs for a long walk on Saturday. Out of the blue on Saturday afternoon, Doug and I get a call from a man named Joel saying, "Did you lose your dog Thunder? My wife and I found her in the woods alone." He found our number on her dog tag and called us; thus, we were in the fortunate position of learning that Thunder had been found before we knew she was lost.
Sure enough, I checked with Abby and she had received the call from the dog walker saying they couldn't find Thunder. God bless Abby – she was getting in her car with her two young daughters to look for Thunder when I called. Thanks to Joel, that wasn't necessary. Apparently, Thunder lingered too long behind the walker in the woods and, before he knew it, she was missing. Joel found her while on a walk with his own dogs and he and his wife could tell she was lost. They sat with her, saw our number on her dog tags, called us, and said they would take her back home until the walker could pick her up. (I later joked to Doug that they lost THE WRONG DOG! Just kidding… love you, Strudwick!)
Long story short, when Doug went to call the Good Samaritan Joel back to offer him a dinner on us, Doug's phone registered a name – a name that was already in his contacts. It was none other than Joel Cheatwood, an old friend and colleague of mine from Fox! He lives in Connecticut and is a dog lover. He said he could tell from one look that Thunder was a loved but lost dog.
Now, Joel was always one of my favorite people at Fox – someone I respected greatly. He could effortlessly and quickly watch a show and diagnose its strengths and weaknesses. And if you listened, your show would do better in the ratings. We always got along and stayed in touch after we both left Fox.
How fitting it was that it was Joel – who still has that uncanny ability to look at a situation and correctly size it up immediately – who found Thunder. Now that dinner we were going to buy Joel and his wife will be with all four of us, and I can't wait to catch up and thank him in person.
I consider this whole thing an early Christmas gift because if anything had happened to sweet Thunder, I don't know what we would have done (I have zero doubt that Strud was thinking, Run away? NOT ME!). So, The Strudwick File becomes The Thunder File this week as a reminder to put a locator beacon on your dog's collar if they are going off-leash (they aren't cheap, but they work) and to make sure you have your phone number on their dog tag.
And if you happen to see a large red dog alone in the woods who answers to "Strud," please do call us right away – but feel free to take a day or so before actually returning him 😉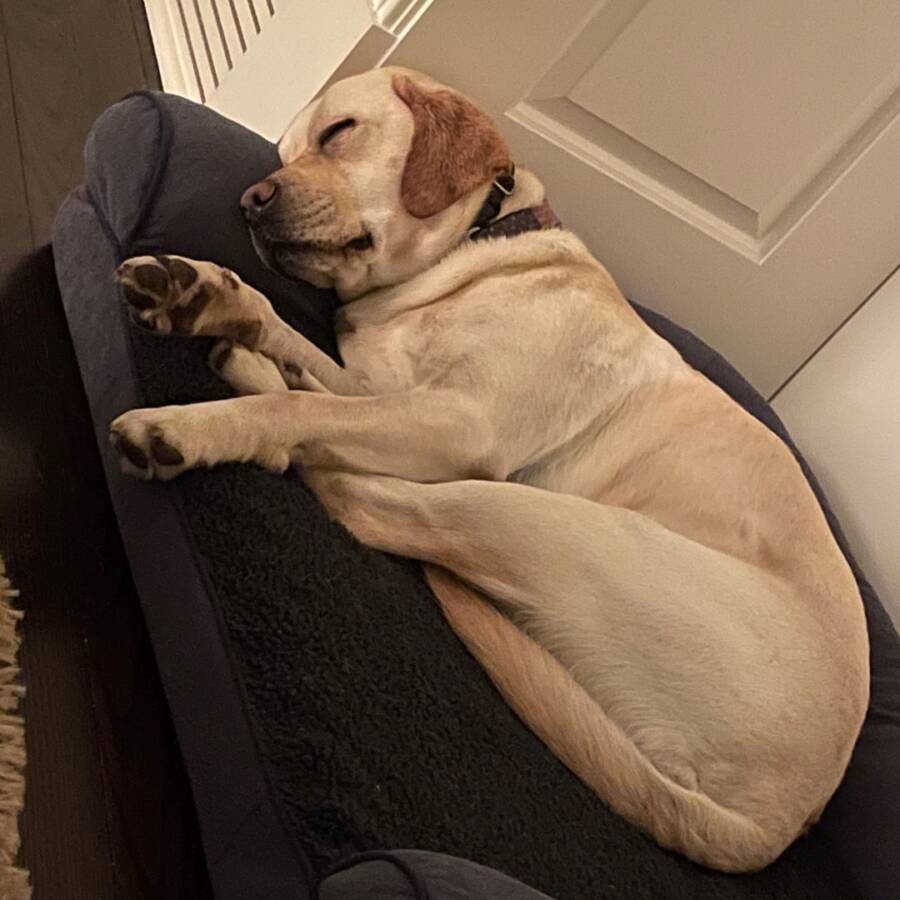 In case you're wondering, Thunder is safe and sound back home!
Keep up to date on Strudwick's latest shenanigans by subscribing to the American News Minute, Megyn's free weekly email that delivers all the news you need straight to your inbox every Friday. Sign up by entering your email below!