The ever-energetic Strudwick decided to get a jumpstart on Megyn and Doug's morning routine earlier this week. He took it upon himself to get into the pantry and get out the coffee. As you can see from the pictures below, he wanted them to have options because he grabbed both the Black Rifle Coffee Company packets and the bag of Peet's Coffee.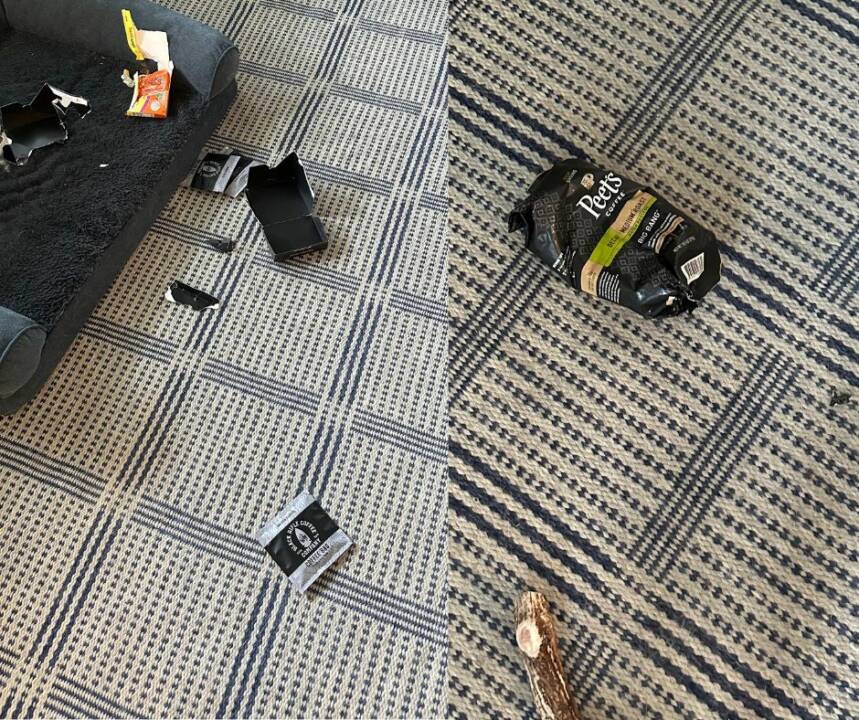 Not to worry, no coffee was consumed by our four-legged friend. But Strud was obviously looking forward to Megyn's caffeine fix because he wasted no time cuddling up next to her at the table.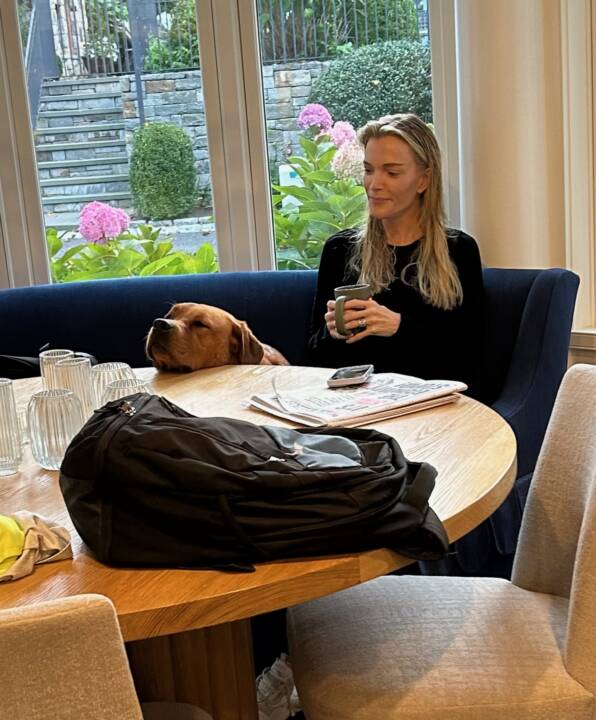 As Megyn said, the snuggle session is "not allowed, but irresistible."
Keep up to date on Strudwick's latest shenanigans by subscribing to the American News Minute, Megyn's free weekly email that delivers all the news you need straight to your inbox every Friday. Sign up by entering your email below!