We know Strudwick loves a snack. From bread to cereal to salad to pizza (to name a few), Strud never passes up the opportunity to taste-test a forbidden treat… or two. So, it should come as no surprise that the ever-hungry pup would try his own hand – ahem, paw – in the kitchen.
Last weekend, Strudwick was seemingly interested in baking because he spent the afternoon collecting and sampling some vital ingredients one by one. To start, he retrieved a stick of butter and managed not to break the butter dish in the process (as you may recall, he has some unfortunate past experience in that department).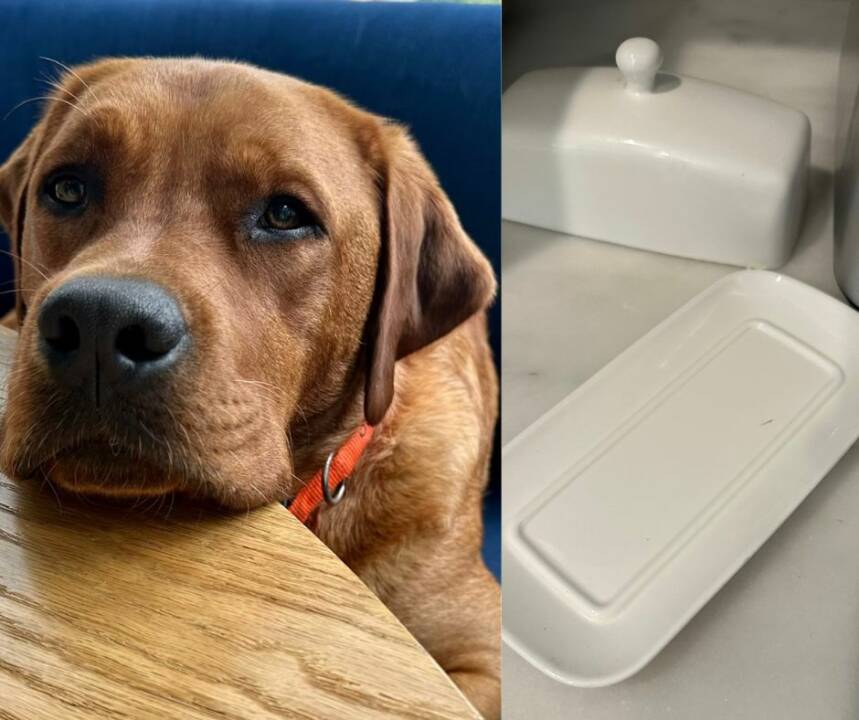 Next, he sniffed out some sort of chocolate creation. And finally, he found the flour – and decorated the living floor with it much to his sister Thunder's chagrin.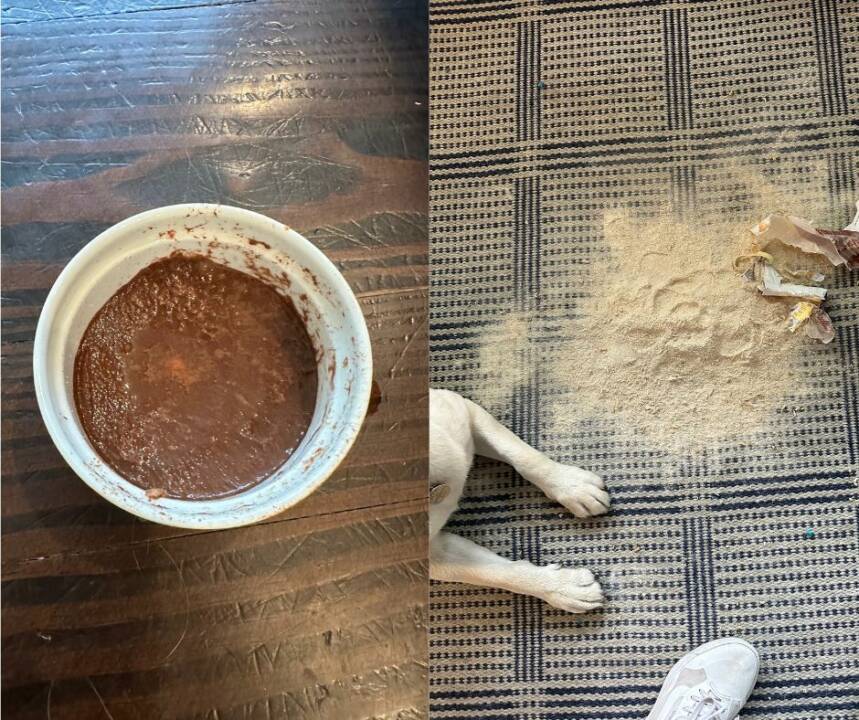 Chef Strud was well on his way to what we imagine would be a delicious brownie or cookie recipe, but he didn't quite see it through. Instead, Megyn was left with a mess on her hands. "It was the trifecta today," she shared. "I came downstairs to see that – in five minutes alone – he got the butter, a chocolate dessert, and, yes, a bag of flour 🫣"
Bon appétit?!
Keep up to date on Strudwick's latest shenanigans by subscribing to the American News Minute, Megyn's free weekly email that delivers all the news you need straight to your inbox every Friday. Sign up by entering your email below!