It has been a week of firsts for The Megyn Kelly Show. On Tuesday, Megyn debuted her new studio. On Wednesday, she welcomed her first in-person guest. And on Friday, her naughty dog Strudwick made his TV debut with an appearance on the show. 
"It's Friday, and we have a special treat for you in the studio," Megyn said at the top of the program. "Today, Strudwick is here with me. Yes, Strud has come to the new studio."
It all started about a half hour before showtime, when Megyn received a frantic text from her producer Canadian Debbie asking if she was aware that Strud was wandering the set. The Megyn Kelly Show team works remotely, so they were helplessly watching the monitors as the inquisitive pup – who, as you may know, is quite notorious for his naughtiness (you can get caught up here) – sniffed around.
While Megyn shared that Strud was curiously "licking the fake gas fireplace" at the far side of the studio when the show began, he actually managed to settle down next to her assistant Abby and enjoy the rest of the show like a good boy.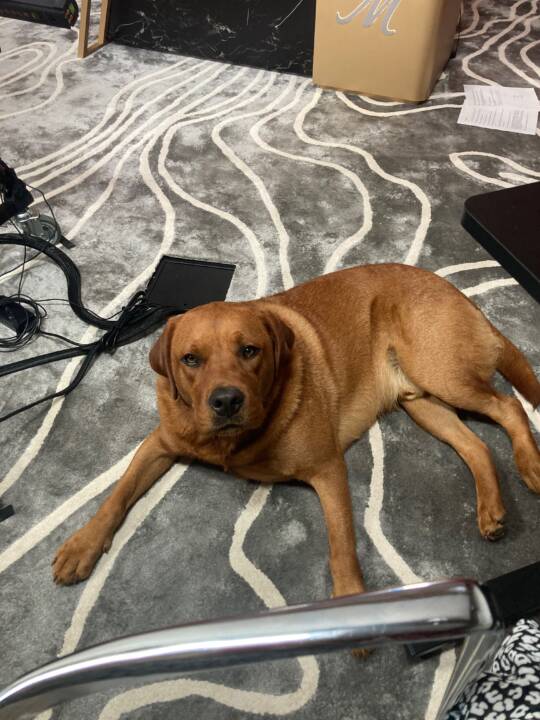 Apparently old dogs can learn new tricks. Well, Strud is only two years old, but there is hope!
Keep up to date on Strudwick's latest shenanigans by subscribing to the American News Minute, Megyn's free weekly email that delivers all the news you need straight to your inbox every Friday. Sign up by entering your email below!