Megyn debuted her brand new studio this week, which now has the space for her to host in-person guests.
On Wednesday, Megyn welcomed journalist David Zweig on set to help her break in the space. To christen the studio, she put her chic new bar cart to good use and toasted with a specialty cocktail prepared by none other than her husband Doug Brunt.
If you are a follower of Doug's podcast, Dedicated with Doug Brunt, you know he interviews authors while sipping on their favorite cocktail. Megyn admitted she had "stolen a page" from her husband's hosting handbook by introducing a "signature cocktail" to The Megyn Kelly Show.
Since imitation is the sincerest form of flattery, Doug took the copycat move in stride and actually whipped up the gin martinis (with a twist!) that Megyn and Zweig toasted with. "It's a little early in the day for cocktails," Megyn quipped of the lunchtime libation. "But we have to do it because it's celebratory."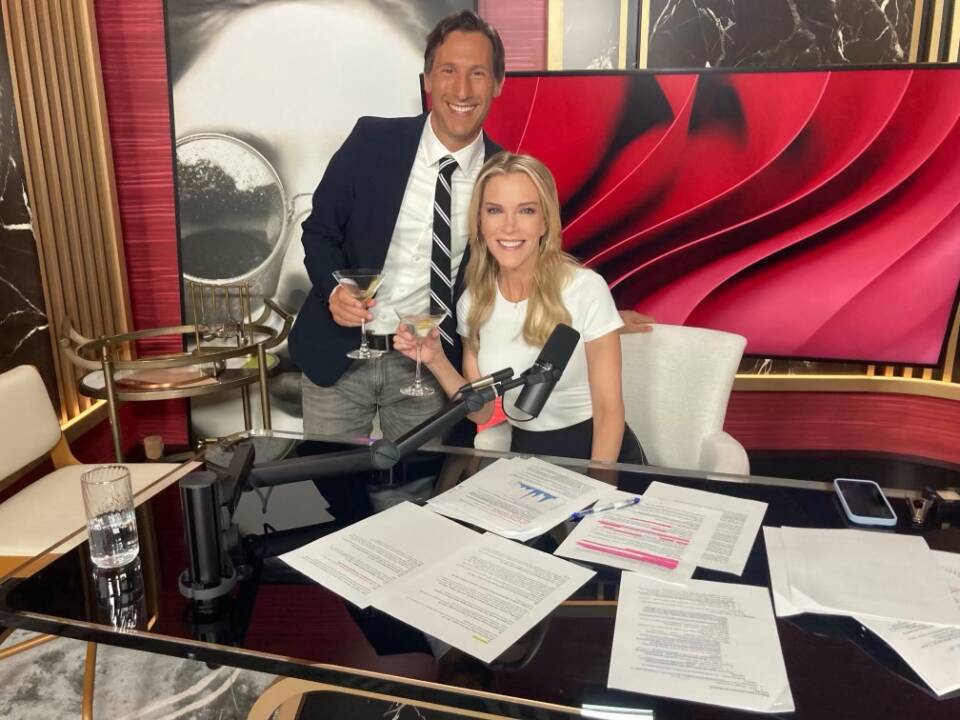 They cheers'd to the new studio and both seemed to be fans of drink. Zweig said the cocktail was "excellent," while Megyn called it a "real" martini. Based on the reaction, we have a feeling Megyn will be tapping Doug's mixology skills again soon.
You can check out Megyn's full interview with Zweig by tuning in to episode 621 on YouTube, Apple Podcasts, or wherever you like to listen. And don't forget that you can catch The Megyn Kelly Show live on SiriusXM's Triumph (channel 111) weekdays from 12pm to 2pm ET.