Megyn is back home after a summer at the beach, and, on Tuesday's show, she debuted her brand new studio. "I am super excited to be bringing you the program from our new space," she said at the top of the program. "We've leaned into our Devil May Care Media red. I like it because nobody else is really using red as their background."
While the cityscape that you've come to recognize over the last couple of years served its purpose, Megyn said it was time for an update. "The blue cityscape is everywhere – have you seen that," she asked. "It's literally the background of every Fox News show, half the CNN and MSNBC shows."
Instead, she's opted for a lounge-inspired vibe that features the bold yet familiar red and gray tones of The Megyn Kelly Show and MegynKelly.com alongside gleaming pops of gold.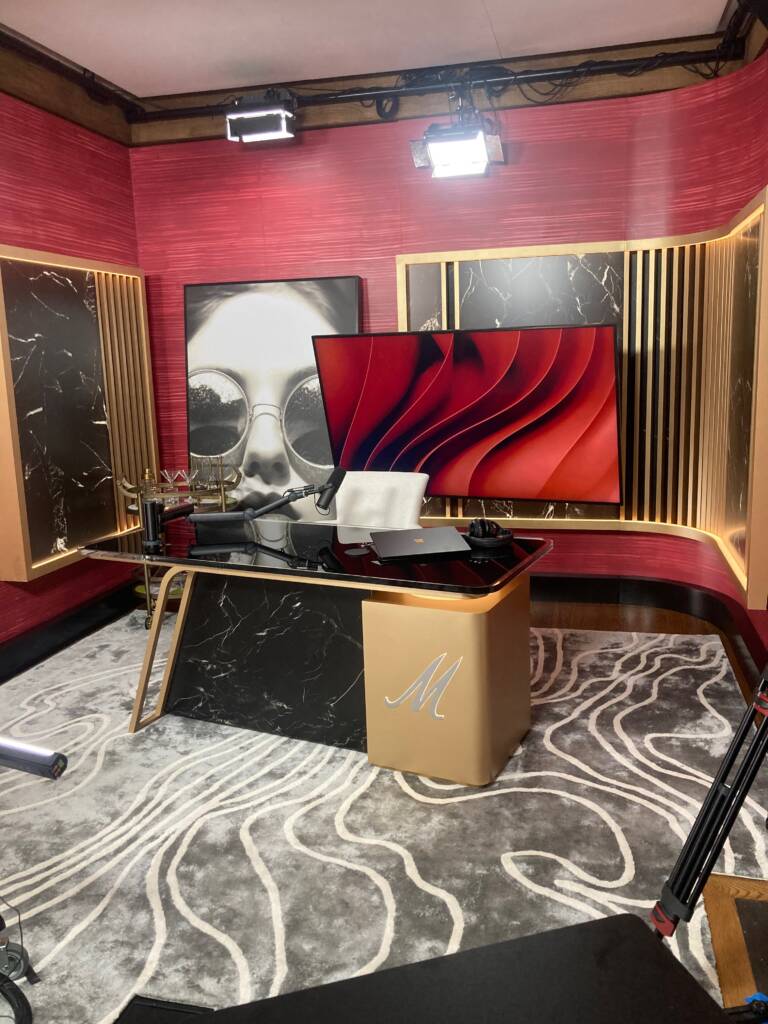 In addition to the abstract scarlet design, the new background also features a high-tech portrait. "There's the face of a woman over here on my right, and I said to the designers that I love the look of it, but is that some b-tchy model who's going to come back and be like, 'I don't want my face on The Megyn Kelly Show,'" she recalled. "It's AI-generated, so I don't need to worry about that."
What viewers will get to enjoy in the coming days, weeks, and months is new camera angles, graphics, and set pieces, plus a place to host in-studio guests – complete with a libation or two thanks to the chic bar cart. "I've got the cocktails over there in the corner, so we can sit and drink together," she shared.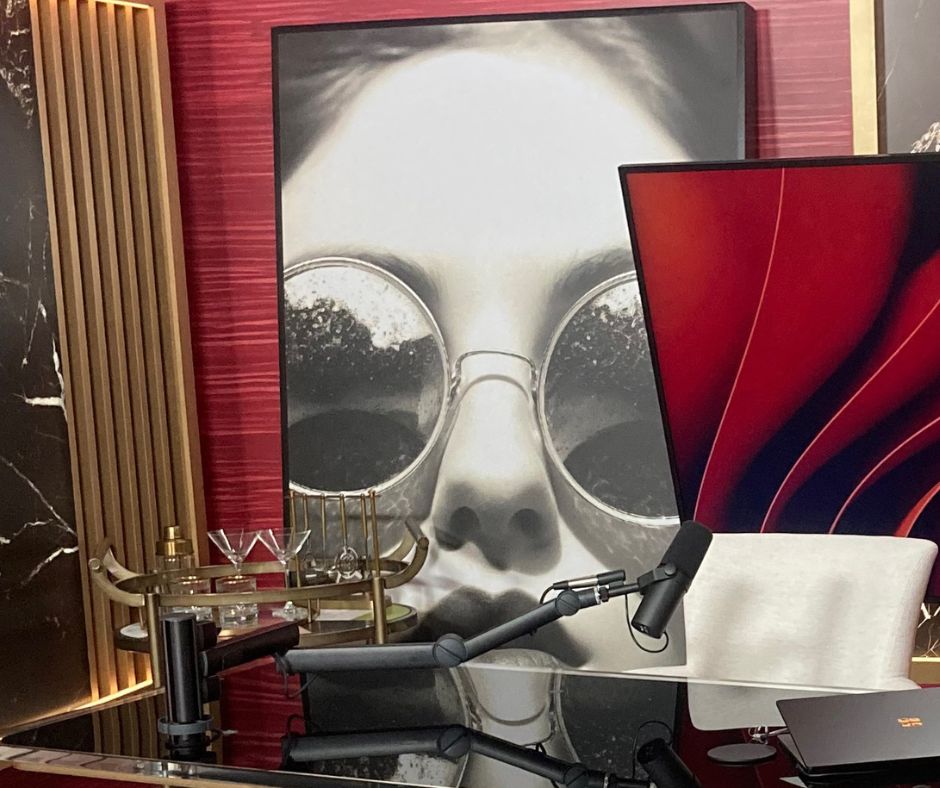 Ultimately, Megyn wanted to create a space that is more reflective of the new media landscape. "I'm super excited and love it," she concluded. "And I hope you either love it… or get used to it soon."
You can check out Megyn's first show in the new studio by tuning in to episode 620 on YouTube, Apple Podcasts, or wherever you like to listen. And don't forget that you can catch The Megyn Kelly Show live on SiriusXM's Triumph (channel 111) weekdays from 12pm to 2pm ET.