Former president Donald Trump turned himself in and was arrested at the Fulton County Jail in Georgia on Thursday evening in connection to alleged efforts to overturn the 2020 election result in the Peach State. The historic surrender came on the heels of Willis floating an October start date for the trial.
Last Monday, Trump and 18 others were indicted after a nearly two and a half year probe by Fulton County District Attorney Fani Willis. The prosecutor gave the defendants until noon on Friday, August 25 to voluntarily surrender.
Unlike the other indictments Trump has faced, he was forced to post the $200,000 bond set by Judge Scott McAfee of the Fulton County Superior Court, submit to fingerprinting, and pose for a mugshot. He did not make his first court appearance on Thursday. Instead, it is believed that Trump will be arraigned the week of September 5.
The Indictment
As a refresher, the Georgia indictment marks the fourth of the year for the former president. On the federal level, Special Counsel Jack Smith brought four charges in early August in connection with January 6 and election interference. In June, he indicted Trump on 40 counts for the alleged mishandling of classified documents in Florida.
The former president's first indictment came down in March 2023 when Manhattan District Attorney Alvin Bragg charged Trump with 34 counts of falsifying business records related to alleged hush money payments to porn star Stormy Daniels. Like Georgia, that is a state case.
Willis' investigation into the 2024 GOP hopeful and his team was triggered by a phone call then-President Trump made to Georgia Secretary of State Brad Raffensperger and others on January 2, 2021. He is facing 13 counts, including a violation of the Georgia Racketeer Influenced and Corrupt Organizations Act (RICO), solicitation of violation of an oath by a public officer, and several conspiracies (i.e. conspiracy to commit the impersonation of a public officer, conspiracy to commit forgery, conspiracy to commit false statements, and conspiracy to commit filing false documents).
Former White House Chief of Staff Mark Meadows, Justice Department official Jeffrey Clark, and lawyers Rudy Giuliani, Jenna Ellis, John Eastman, Sidney Powell, and Kenneth Chesebro are among the 18 others who were indicted.
The Trial
Willis initially said she planned to try all 19 defendants together and wanted a trial to begin within six months of the indictment. She put forth a March 4, 2024 start date. The timeline was considered by most legal experts to be aspirational given the number of people charged, the complexity of the case, and the scheduling precedent set by other RICO-related cases in Georgia.
The D.A. presented an even more ambitious timeline on Thursday. Willis is now seeking an October 23 start for the trial after Chesebro requested a speedy trial. Judge McAfee approved the October date for Chesebro, but it remains unclear what that will mean for Trump and others.
Megyn does not see how the date will be feasible. "She's got 19 defendants in a RICO case that is complicated as all get out, including one against the [former] president of the United States," she said. "This is not going to happen. I don't know what she's doing, but this is an absurdity."
The Mugshots
As Megyn has been saying, the purpose of a mugshot is to create record of an arrested person and their physical appearance for identification by investigators, victims, and the public. In the case of Trump and his co-defendants, they are public figures who are not flight risks. "He's literally the most famous man in the world," she said. "Stop with the mugshot nonsense. It just makes them look like even more harsh partisans than those who are going after him already are."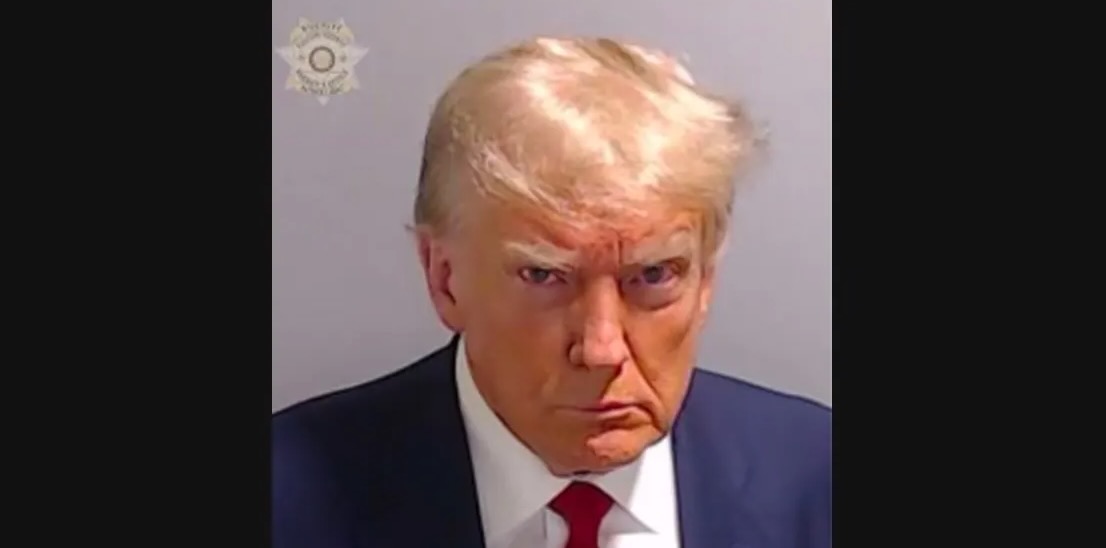 The media has already had a field day with Giuliani, Meadows, and Ellis' mugshots. "There's two thoughts on this: One is to look defiant, look angry at this injustice," The Daily Wire's Michael Knowles said. "That's what Rudy was doing, and that's what a number of the other defendants have been doing."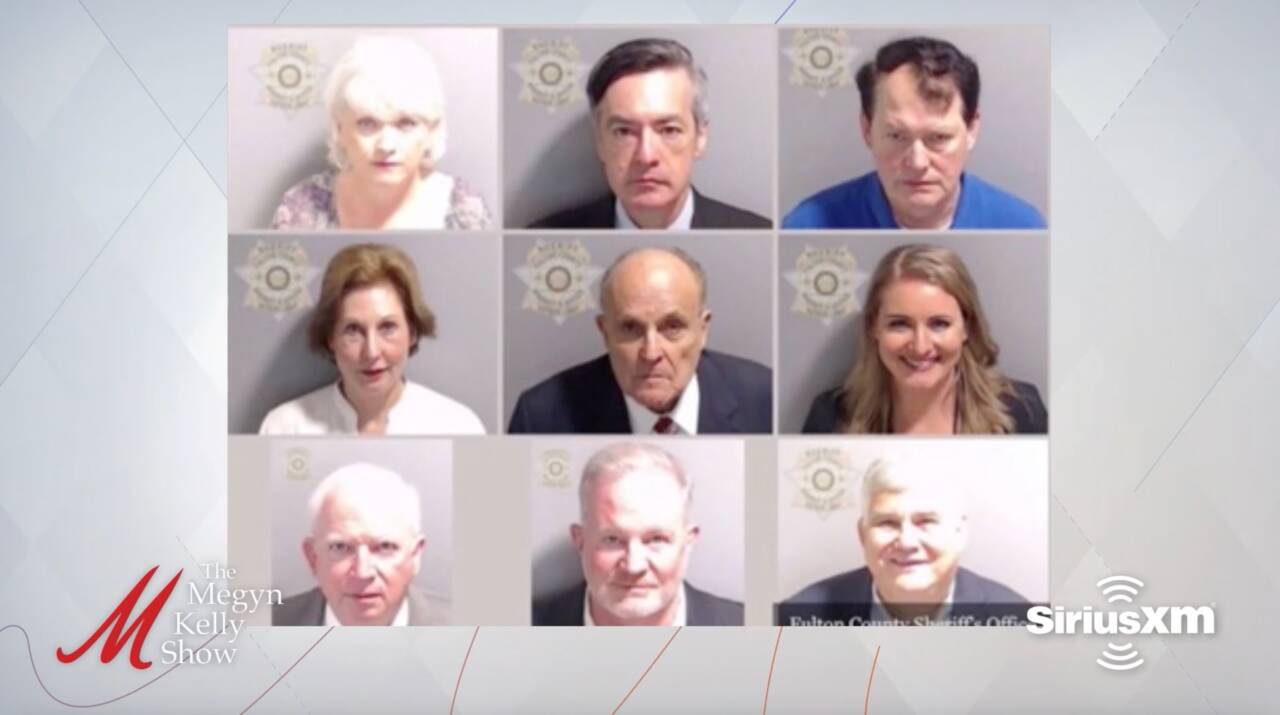 And then there is the approach Ellis (middle right) took, which was to flash a wide grin. "The smile is the way to go," Knowles shared. "This is an unjust persecution." He offered a historical perspective. "In the evils of the Roman Empire, you would have Christians smiling and dancing while the lions ate them," he explained. "I think that they can arrest us, they can throw us in prison, they can take our mugshot, but only you can give away your joy."
As it relates to Trump, the mugshot will be one for the history books. "It'll become viral – people will have t-shirts," Megyn noted. "I feel kind of depressed that the former president of the United States is going to get fingerprinted, and mugshotted, and forced to turn himself in for arrest. It's another before and after moment."
With that in mind, she agreed with Knowles. "Smile your way through it," she concluded. "Hopefully, they'll have the last laugh because, while I don't defend the conduct, I certainly don't think these are criminal acts."
You can check out Megyn's full analysis with Knowles by tuning in to episode 614 on YouTube, Apple Podcasts, or wherever you like to listen. And don't forget that you can catch The Megyn Kelly Show live on SiriusXM's Triumph (channel 111) weekdays from 12pm to 2pm ET.