Well, Strud does not have a parasite anymore; nor does he have salmonella, which was the vet's other concern – she mentioned the words "public health issue" and "Department of Health," so… phew! In the end, she recommended that we put him on a sensitive stomach diet that involves special dog food and a STRICT BAN on all other food, treats, etc. This is going to be a massive challenge for us since we never *intend* for him to eat our donuts or pizza or soup or anything else. He just finds a way to do it. 
Even worse, this means he cannot go on his daily woods excursion because he eats absolutely disgusting things on that trip and there's nothing I can do about it unless I muzzle him (which I don't have the heart to do). So, now he is on the sensitive stomach dog food and gets no treats or walks in the woods.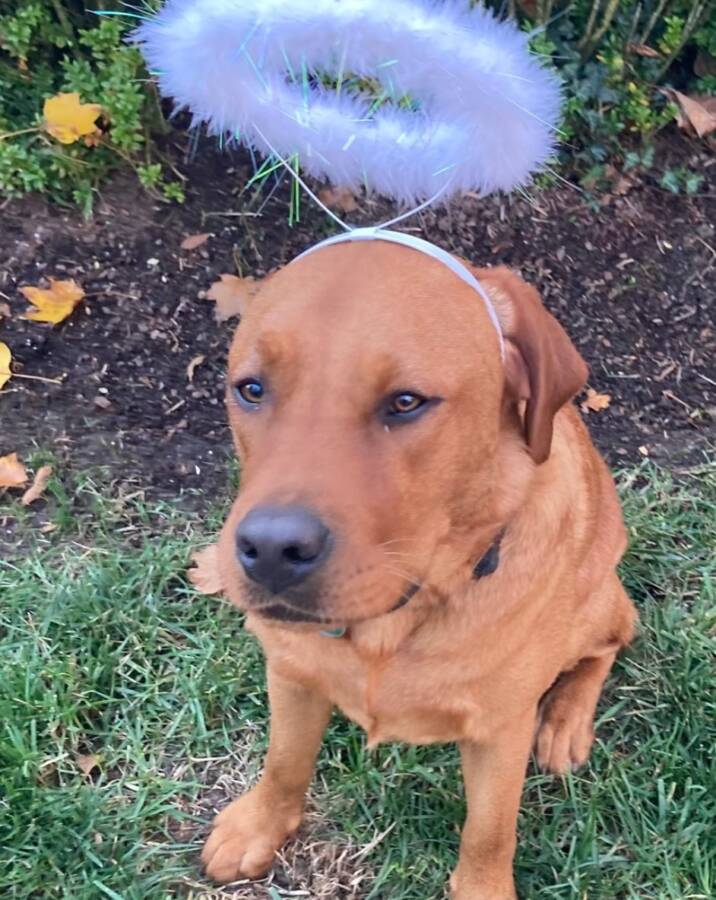 We thus started looking into doggy day care so he can still burn energy and have fun a couple times a week. He had a trial meet-and-greet and… they "weren't sure" about sweet Strudwick but said they'd take Thunder. In the end, they had mercy on us and took them both. Day one, Strud was a star!
So, the bad news is: he's got an unidentified G.I. issue and his woodland adventures are done for now. The good news is: he's in at doggy day care twice a week. Hopefully they don't read this newsletter!
Keep up to date on Strudwick's latest shenanigans by subscribing to the American News Minute, Megyn's free weekly email that delivers all the news you need straight to your inbox every Friday. Sign up by entering your email below!