Everyone loves a good taco Tuesday, but Strudwick gave Megyn and her family something to taco about when he decided to sample one of the key ingredients. "Taco night is going to be a little less awesome this week," Megyn noted when she found Strudwick in the living room licking up the last of the sour cream.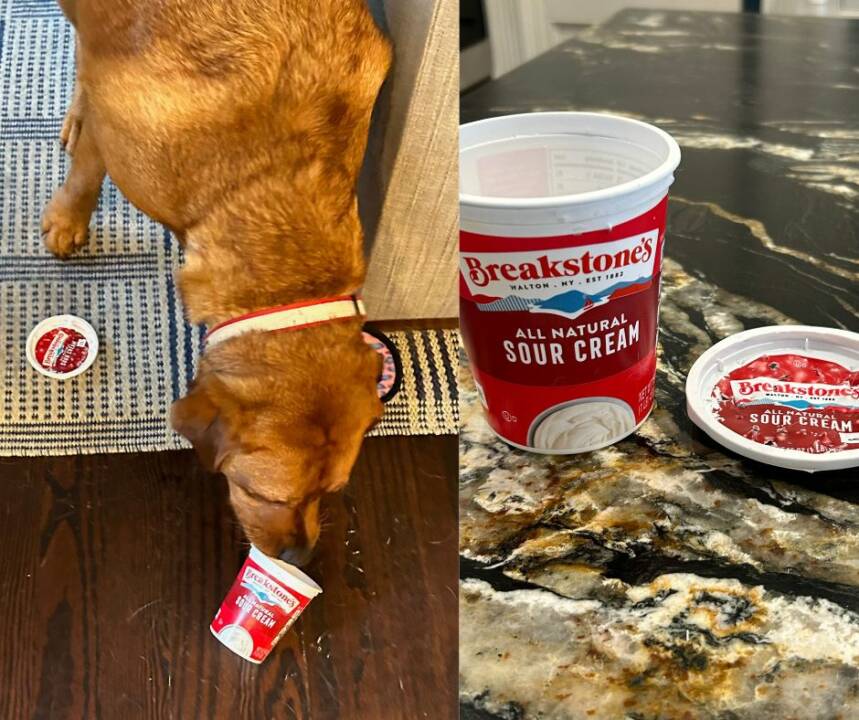 And in case you think Strud just grabbed the open canister from the kitchen counter and chowed down, alas… as you can see from the bite marks on the lid, he managed to get the top off all by himself.
But that wasn't all. Once the meal was over, Strud apparently decided he wanted to help clean up because he decided to poke around for scraps in the dishwasher.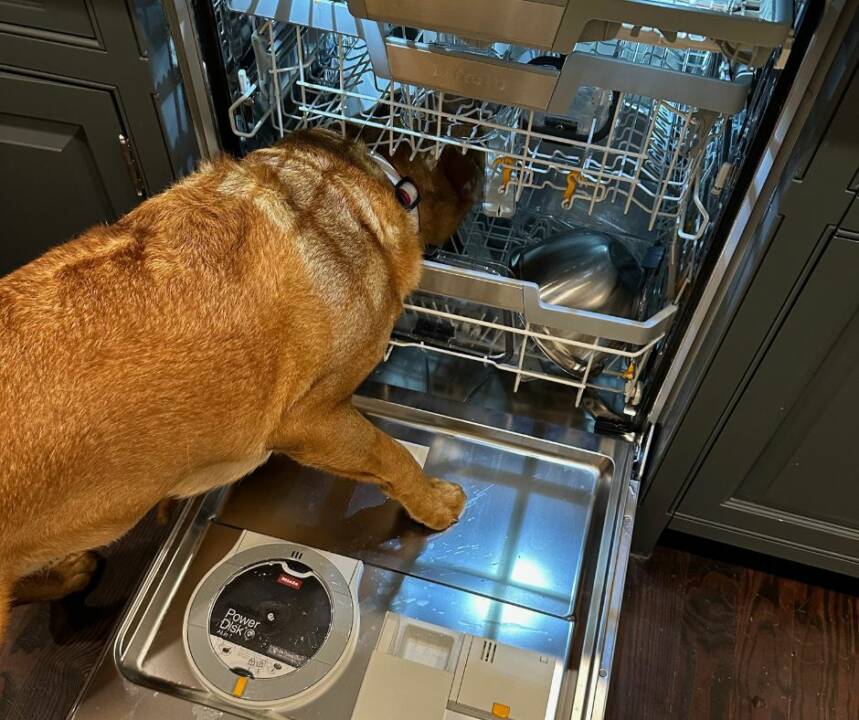 The takeaway: "It's a no," Megyn concluded.
Keep up to date on Strudwick's latest shenanigans by subscribing to the American News Minute, Megyn's free weekly email that delivers all the news you need straight to your inbox every Friday. Sign up by entering your email below!