It's football season, which means many people's weekends are spent in front of the TV enjoying their favorite college and NFL teams. We can only hope Megyn and her family were planning on *watching* some games and not *playing* them because their football has seen better days: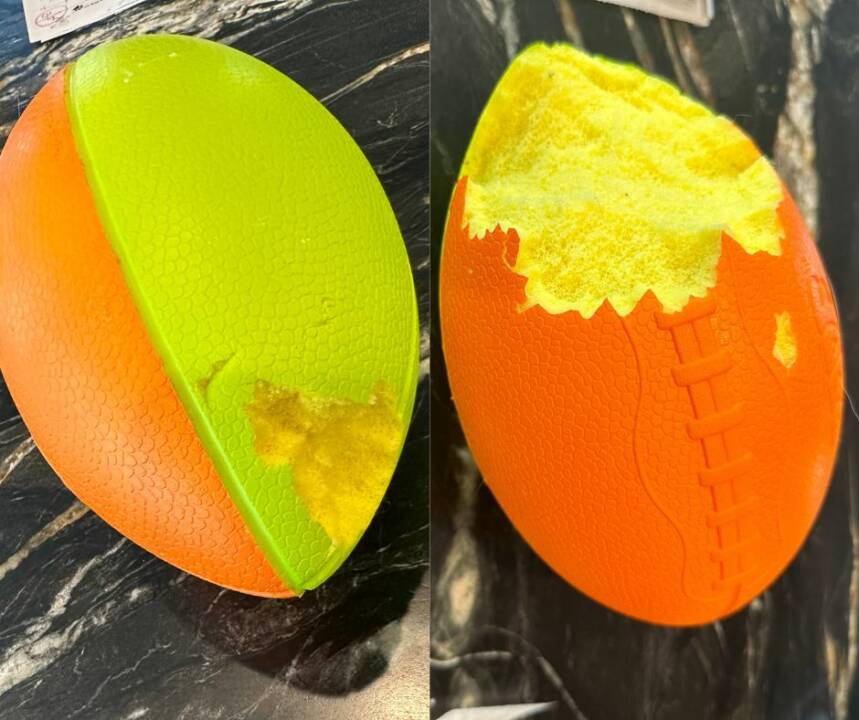 "Take a guess" is how Megyn captioned these photos of the damage, and we probably don't need to tell you that Strudwick is responsible for the destruction.
It's unclear if Strud mistook the Nerf ball for his own toy or simply wanted in on the game day action, but, either way, it looks like Megyn's kids are going to need a new football if they want to keep working on their spiral.
Keep up to date on Strudwick's latest shenanigans by subscribing to the American News Minute, Megyn's free weekly email that delivers all the news you need straight to your inbox every Friday. Sign up by entering your email below!