If you take a look at the photo above of Strudwick enjoying his sweet slumber, you might wonder how such a snuggly pup could ever be so naughty. And yet, we've got a triple dose of trouble for you this week.
For starters, Strud discovered the garbage can in the laundry room and, as Megyn said, he "found gold dumpster diving for treasure":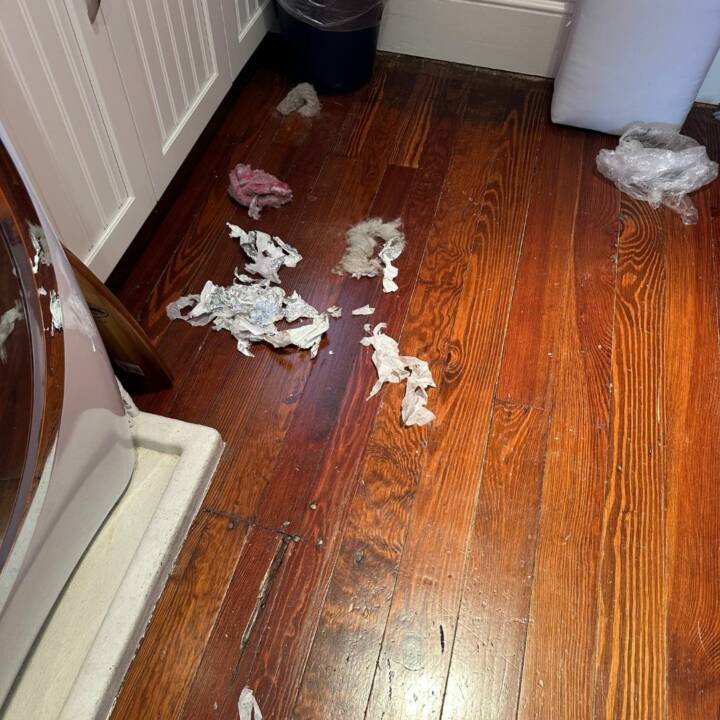 While "gold" may be a relative term, we have no doubt Strud had a good time.
Next up, Strudwick stumbled upon an old favorite. As we've covered, he has a taste for timber and likes to snack on pencils, firewood, and, yes, wooden kitchen spoons. Someone accidentally left one out, and Strud didn't miss his chance to chow down: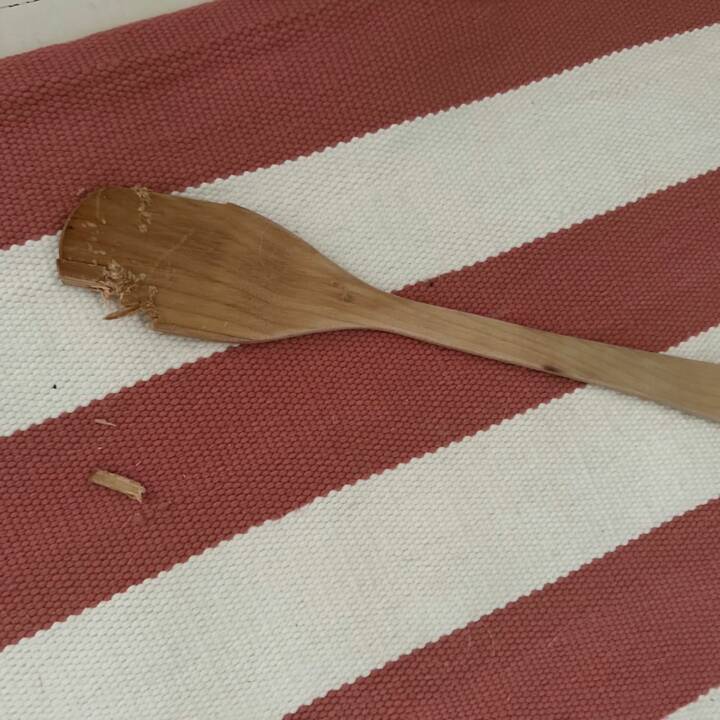 Last but not least, Strudwick was apparently really eager to get the humidifier cleaned because he decided to unbox the cleanser himself: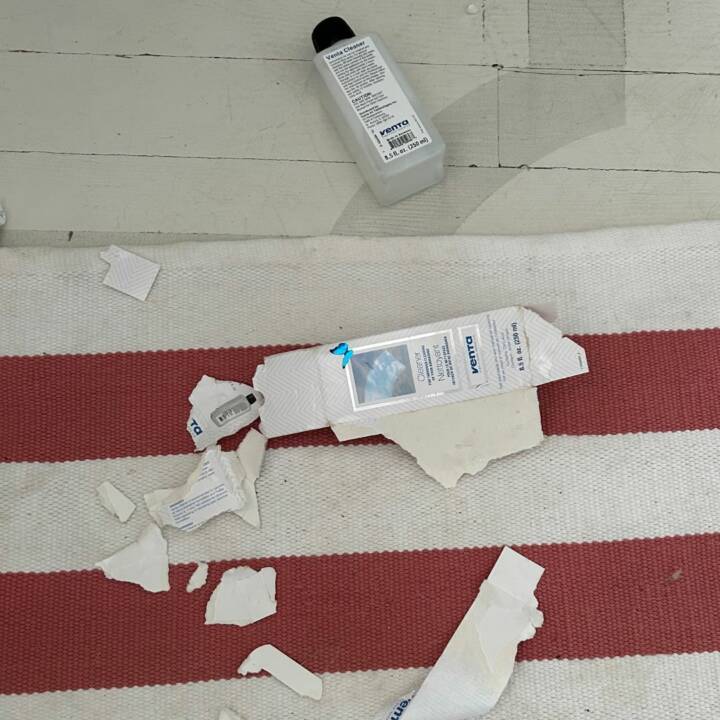 Strud caused quite a bit of chaos this week, but, returning to that first photo, Megyn couldn't get past the fact that "he looks so innocent!" As the saying goes, appearances can be deceiving.
Keep up to date on Strudwick's latest shenanigans by subscribing to the American News Minute, Megyn's free weekly email that delivers all the news you need straight to your inbox every Friday. Sign up by entering your email below!