We know that Strudwick likes to get the first look at the packages Megyn and Doug order – so much so that they installed a sign asking for deliveries to be left on the steps rather than the porch so they won't be destroyed. While that may be having its intended effect outside, all bets are off once the packages come inside.
Earlier this week, Megyn ordered some vintage accessories (think: hats, scarves, ascots) for a red- and yellow-themed dinner party she was hosting for her mom's 82nd birthday. Apparently, Stud really wanted a sneak peek at the celebratory costumes because he wasted no time tearing open one of the boxes:
The good news? Strud seemingly signed-off on the fashion because he did not destroy the garment and Megyn was able to use them at the party as intended: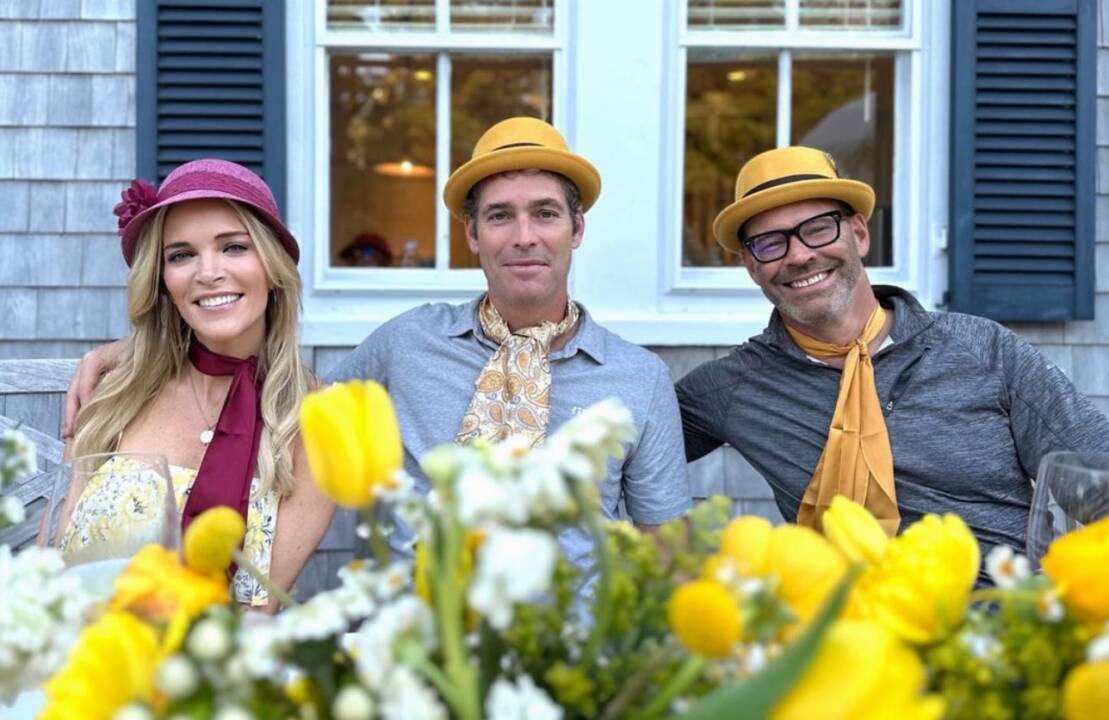 Happy Birthday, Linda!
Keep up to date on Strudwick's latest shenanigans by subscribing to the American News Minute, Megyn's free weekly email that delivers all the news you need straight to your inbox every Friday. Sign up by entering your email below!