In case you or the men in your life are looking to try out a bold new look for summer, The New York Times is here with a very curious fashion trend – crop tops for men.
The so-called 'paper of record' made the suggestion in a July 9 piece titled "Men Are Baring Midriffs in Crop Tops," in which an intrepid reporter tracked down a group of guys in New York City who have apparently embraced the shrunken style.
On Tuesday's show, Megyn was joined by the hosts of The Fifth Column – Kmele Foster, Michael C. Moynihan, and Matt Welch – to discuss the alleged crop top mania.
Short and Sweet
We'll be the first to admit that it has been an excruciatingly hot and humid couple of weeks in NYC, but we're not so sure crop tops are the sartorial solution to smoldering subways. But what do we know? The Times is sure there is something to men keeping their shirts short and sweet.
Likening it to the "shorter shorts" men have "embraced" the past few years, reporter Emma Grillo, writes crop tops are also now en vogue:
"Though men have been known to wear stomach-baring garments when they exercise or go to the beach, lately crop tops can be seen on guys at stores and bars. More modest styles hit right at a waistline, but many are cropped short enough to expose a navel. Some wearers are making theirs by taking scissors to old T-shirts; others buy them off the rack, often from stores' women's sections."

– Emma Grillo, The New York Times
The trend is apparently an homage to an earlier time – though Moynihan wasn't so sure. "There was a time when that was a thing," he quipped. "I missed this memo." According to Ben Barry, the dean of fashion and an associate professor of equity and inclusion at Parsons School of Design in New York, crop tops were "the epitome of American straight masculinity in football" in the 1980s after players started to rip their shirts to expose their stomachs.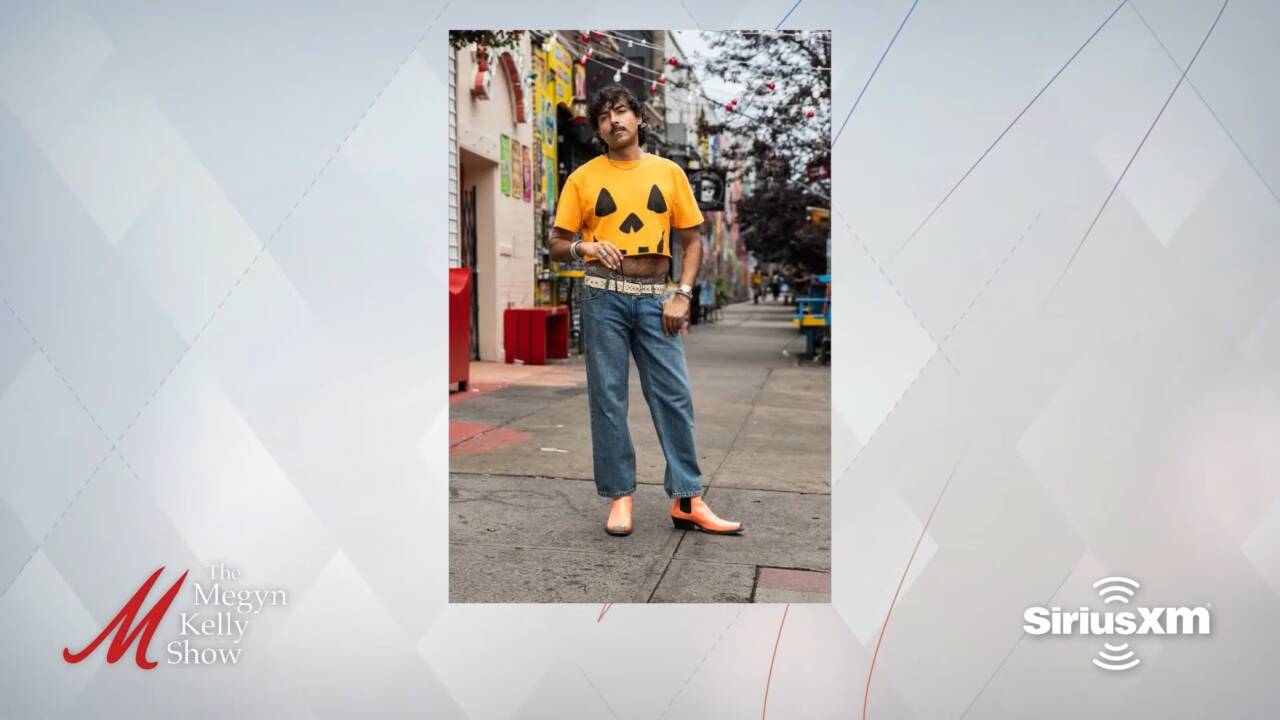 The Times found a 27 year old working in advertising who said he's inspired by movies from the 1980s and 1990s and estimated that 70 percent of the tops in his closet are cropped – much to the chagrin of his girlfriend "because sometimes she just wants a shirt to wear to bed." Megyn joked that she has "bad news for the girlfriend."
Crop Top Skeptics
The Fifth Column guys were not convinced by the Times' reporting. "I'm a crop top skeptic," Foster declared. "I don't think this is a thing." Welch went so far as to label it a "conspiracy" – though, "in fairness to the trend," he did admit that the cut-off style was commonplace in college football in the '80s. "Tailbacks would wear a little crop and they would look great because they were tailbacks and they were running over your face at a thousand miles an hour," he noted. "They had those little hip pads that would come up – remember those? It was sexy, but like nobody actually wore crop tops."
As Moynihan so keenly observed, the men in The New York Times piece are definitely not football players. In fact, he couldn't help but speculate on how the paper found them. "I have to ask myself as a journalist and as someone who has gotten sources for stories: When you're doing a story about a crop top, how do you find the person… and say, you know, I found my source and the man is 70 percent crop top," he queried. "Did you post on Twitter or something like 'Who's the croppiest of the crop tops?"
The methodology remains unclear, but we'd be remiss not to mention that the shrunken shirts did not make The Wall Street Journal's guide to "beginner," "intermediate," or "black-diamond"sexy style (though much of Megyn's husband Doug's wardrobe did). Perhaps WSJ is saving that for next time.
You can check out Megyn's full interview with The Fifth Column by tuning in to episode 585 on YouTube, Apple Podcasts, or wherever you like to listen. And don't forget that you can catch The Megyn Kelly Show live on SiriusXM's Triumph (channel 111) weekdays from 12pm to 2pm ET.