It's official. Gov. Ron DeSantis (R-FL) kicked off his 2024 GOP presidential campaign on Wednesday. The announcement started with a buzzed about audio-only event on Twitter Spaces that was supposed to start at 6pm ET. Some 600,000 people tried tuning in and were met with error messages and elevator music. When the event finally started 20 minutes later, about a third of the audience remained.
Megyn was one of the people who had trouble accessing the livestream, and she opened Thursday's show with her thoughts on Gov. DeSantis' "underwhelming" campaign launch and what it means for the GOP primary race.
Twitter's Technical Trouble
Megyn did not mince words when summarizing the Twitter Spaces event. "Ron DeSantis launched his presidential campaign last night in what the kids might call an 'epic fail,'" she said. "It was embarrassing, and awkward and had the bewildering, unsteadying feel of a disaster unfolding before your very eyes – you can't look away and yet you're viscerally uncomfortable watching, too."
No one can deny that the approach was innovative, and, earlier this week, Megyn said as much. With that said, no one can deny things did not go as smoothly as they should have. "Kudos to all involved for choosing a different medium and bypassing the mainstream media, which hates DeSantis and which is hated by most Republican voters," she shared. "I support that mission but its execution here – to put it kindly – did not work. How on earth were the kinks not worked out beforehand?"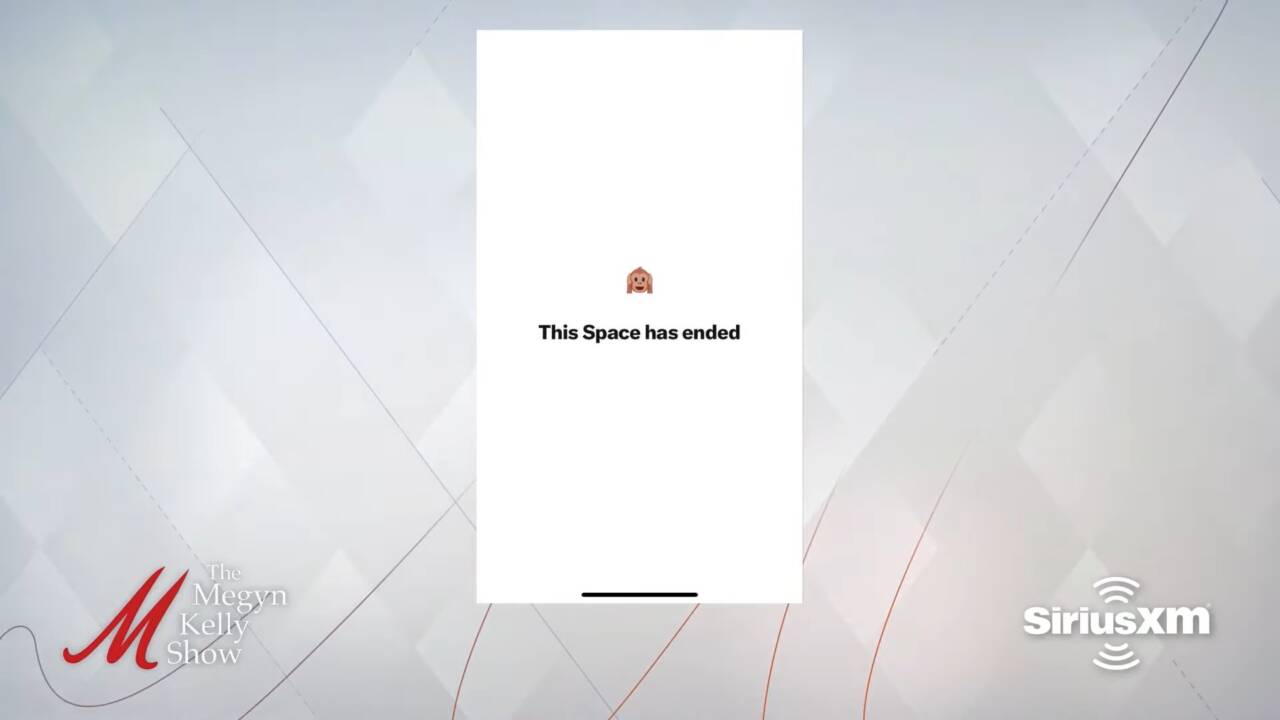 The issues, which included seeing messages like "This Space is Not Available" and "This Space Has Ended" before the event even started, are on Twitter, but that doesn't mean the DeSantis campaign is without fault. "The glitches were on Elon [Musk] and his platform, to be sure, but how on earth did DeSantis's team not make absolutely sure Elon and co. were ready," Megyn asked. "Let's hope they work out these kinds before Tucker [Carlson] starts posting over there because crashing with 600,000 viewers ain't gonna work with him."
A Failure to Launch
The DeSantis team has been working overdrive to spin the situation by saying they "broke the internet." Megyn wasn't so sure. "It was, indeed, a failure to launch and it's dominating the news coverage today," she said. "And it was the result of an unnecessary, unforced error on DeSantis's part."
While 600,000 people may be a record for Twitter Spaces, Megyn noted that it's about half of the audience a Fox News primetime show receives – even in the wake of Calrson's ouster. Gov. DeSantis did appear on the network during the 8pm ET hour for an interview with former congressman-turned-Fox News host Trey Gowdy, who quipped that the broadcast wouldn't be the subject of technical issues, but it was not the main event. At that point, the Twitter Spaces livestream had ended and a pre-packaged campaign-style video had been released.
Megyn believes all those moments failed to foster a connection with voters. "Where is the Freddie Mercury moment on the other side of the curtain with the fans cheering and smiling and excited to be with him? Or how about just shots of DeSantis connecting with real life voters, glad-handing with a smile, holding the hand of a concerned voter somewhere," she asked. "Talk about a missed opportunity – especially for a guy who's already suspected of lacking the personal touch one needs to succeed in presidential politics."
What This Means for the DeSantis Campaign
The 2024 GOP primary race now has nine candidates who have officially declared – Gov. DeSantis, former President Donald Trump, former South Carolina Gov. Nikki Haley, South Carolina Sen. Tim Scott, former Arkansas Gov. Asa Hutchinson, Larry Elder, Vivek Ramaswamy, Perry Johnson, and Ryan Binkley. Only a handful of those will figure into the early primaries in Iowa, New Hampshire, and South Carolina, but there is no doubt that Gov. DeSantis needs to make inroads with the populist element of the Republican Party that has supported Trump.
Megyn isn't sure the governor has been able to make any meaningful inroads so far. "Perhaps the worst offense was that, through all of this, I didn't laugh or connect with the candidate even once, and this is a guy whose policies – most of them anyway – I support," she said. "He didn't crack a joke at his own expense. He didn't say something that touched me about America or the troubles we're going through. He didn't even tap into the righteous anger so many of us are feeling that has inspired many of his policies in Florida."
While Gov. DeSantis may naturally be more of, in Megyn's words, the "pen and paper guy who will pass the right legislation," he is up against a candidate in Trump who is beloved by those who support him. "It's true adoration, loyalty, and love between Donald Trump and his base voters – the ones DeSantis has been trying to woo," Megyn concluded. "Tearing them away with 'nice policy' and Twitter isn't going to work."
You can check out Megyn's full analysis of Gov. DeSantis' campaign launch by tuning in to episode 558 on YouTube, Apple Podcasts, or wherever you like to listen. And don't forget that you can catch The Megyn Kelly Show live on SiriusXM's Triumph (channel 111) weekdays from 12pm to 2pm ET.