We've got a game for you this week… which one of these things DOES NOT BELONG in Strud's bed?!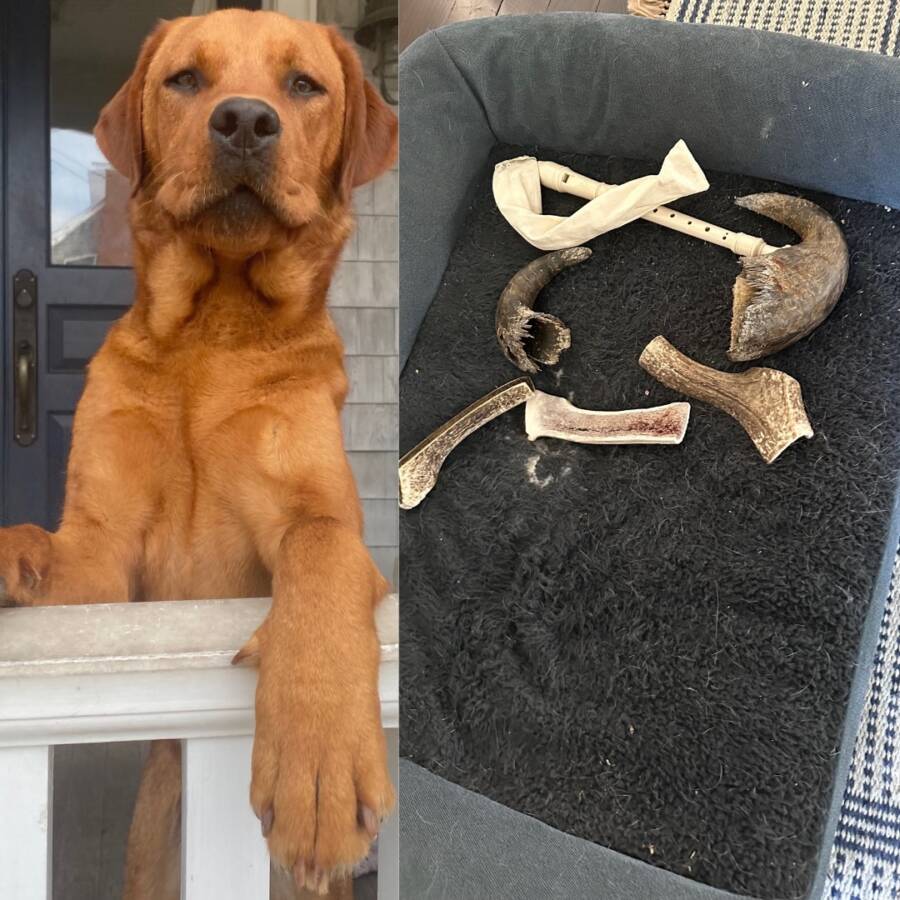 Look closely and you'll see Thatcher's recorder amongst the dog bones.
Fortunately, the damage was (relatively) minimal, so Megyn had a quick fix: "Not gonna lie – I sneaked it back into its cover and into Thatcher's backpack and he need be none the wiser. What are the chances he will see the teeth marks?"
At press time, her plan seems to have worked!
Keep up to date on Strudwick's latest shenanigans by subscribing to the American News Minute, Megyn's free weekly email that delivers all the news you need straight to your inbox every Friday. Sign up by entering your email below!