Last we spoke, Strudwick had somehow managed to devour a container of minestrone soup his dog sitter Holly was planning to eat for dinner. Here's a reminder of the damage: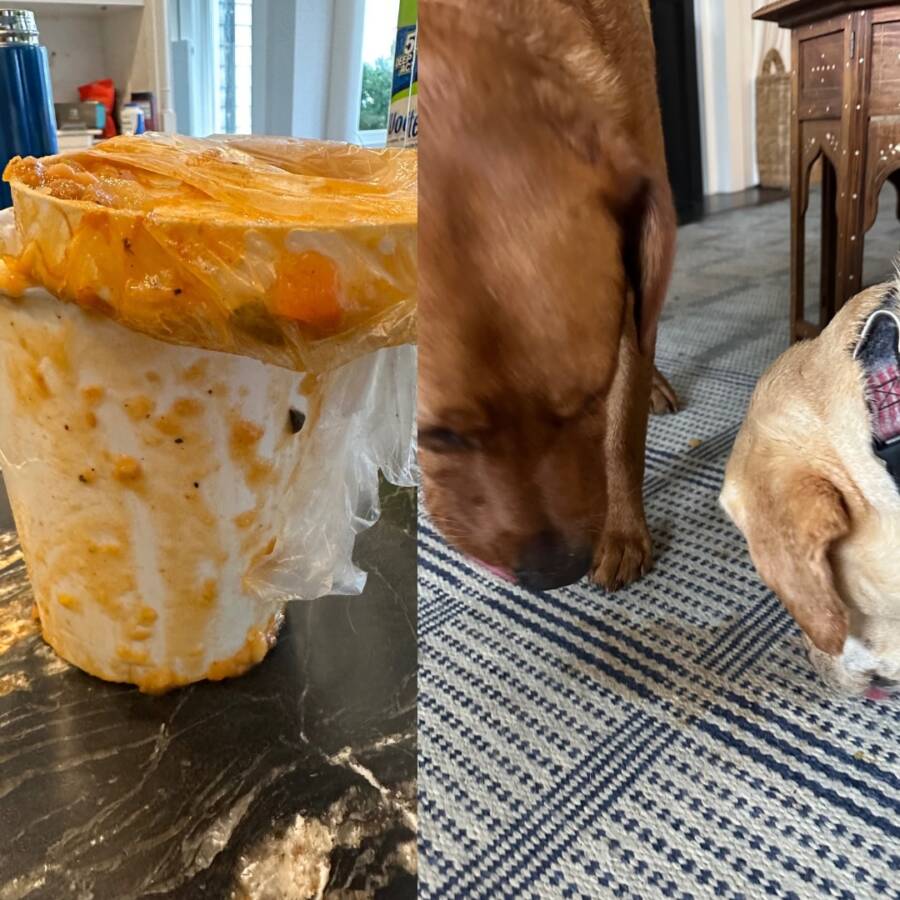 Holly was watching Strud and his sister Thunder while Megyn was on vacation, and the shenanigans didn't stop with the soup. Following the supper steal, he sniffed out Holly's breakfast muffin and, as you can see below, also went to town on the Cuisinart filter box.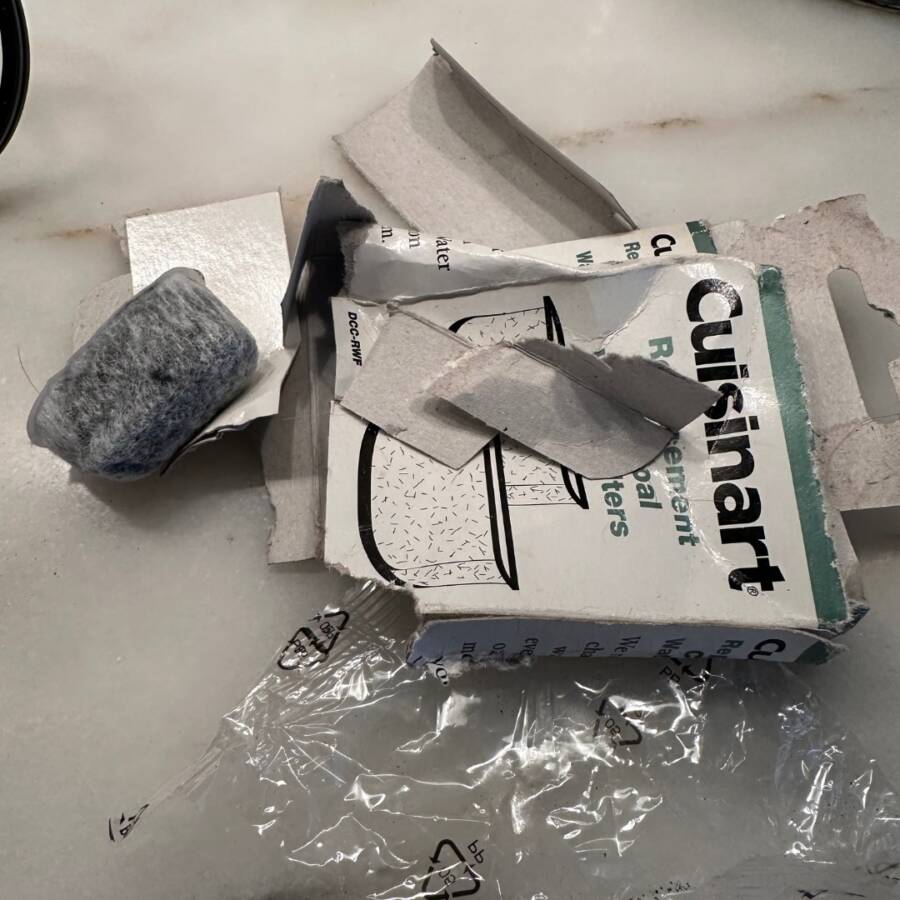 But that wasn't all. On Holly's last day watching him, Strud managed to find her vitamins and – welp! – she spent some time on the phone with Poison Control to assess the danger (all was well).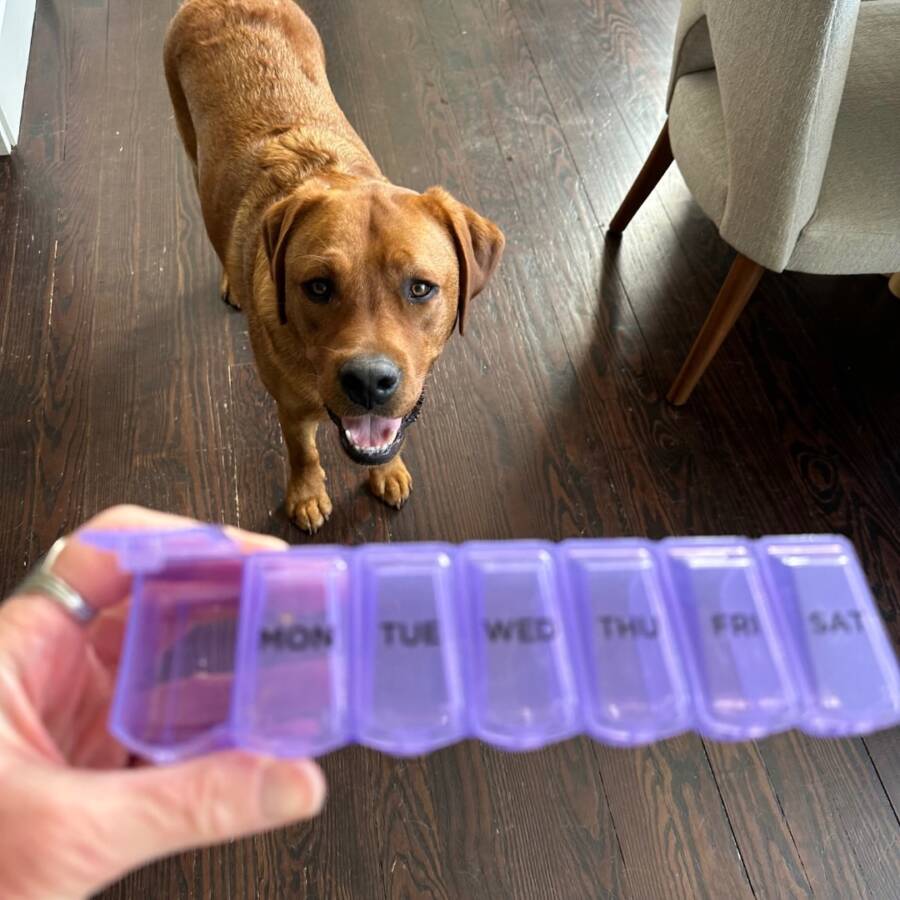 Just another banner Strudwick week!
Keep up to date on Strudwick's latest shenanigans by subscribing to the American News Minute, Megyn's free weekly email that delivers all the news you need straight to your inbox every Friday. Sign up by entering your email below!