If you've been a subscriber since the first edition of American News Minute back in September, you might recall that the inaugural Strudwick File was born out of Strud sniffing out Megyn's chicken lunch and eating all but the asparagus. Below is a trip down memory lane for a look at the evidence: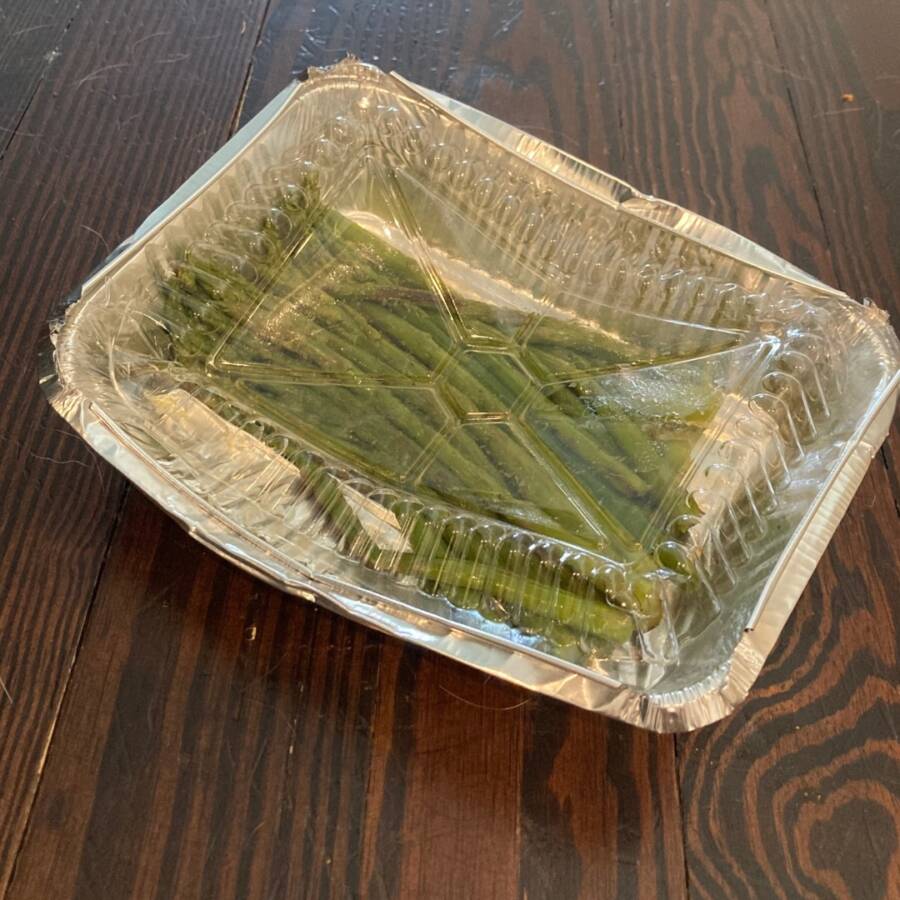 Well, six months later, Strudwick did it again – although this time the meal never made it into the house. When Abby went outside to pick up Megyn's lunch that had just been delivered, this is all she found: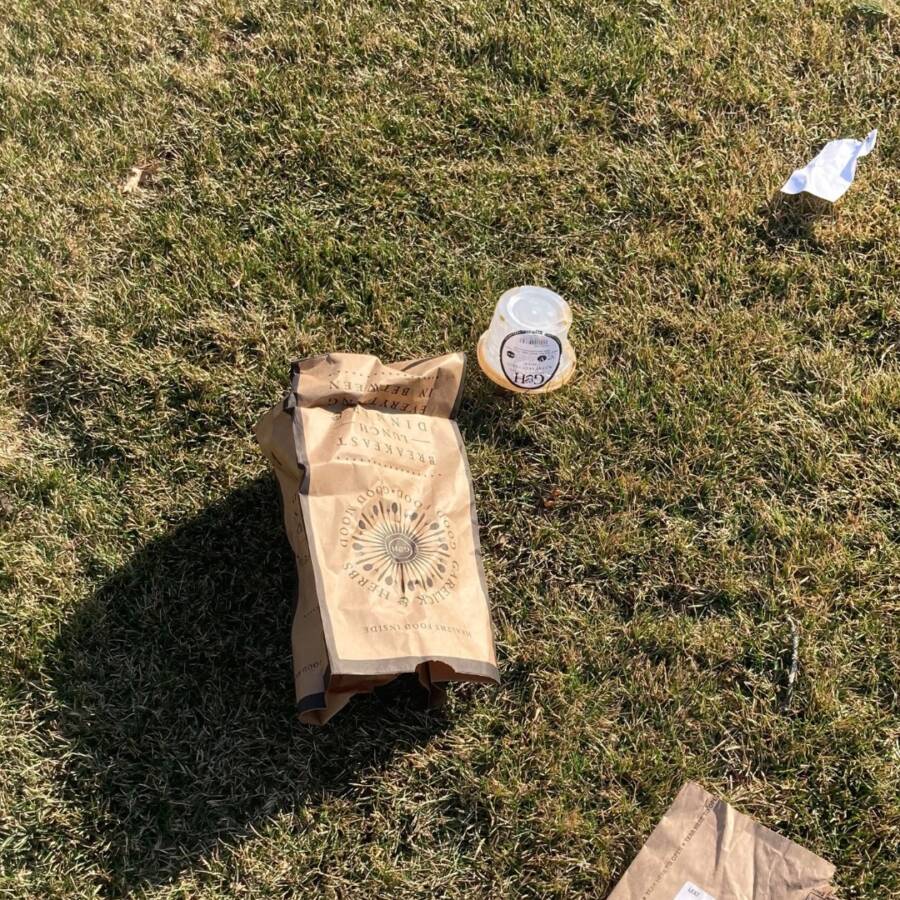 Perhaps the silver lining is that this latest incident clears up an unsolved mystery: Did Strud turn his nose up at the asparagus last fall, or did Abby simply catch him before he had the chance to eat it? It appears to be the latter, folks, because he wasted no time devouring this vegetable soup that included the green stuff. Case closed.
Keep up to date on Strudwick's latest shenanigans by subscribing to the American News Minute, Megyn's free weekly email that delivers all the news you need straight to your inbox every Friday. Sign up by entering your email below!