Strud strikes again! For the second week in a row, Thatcher was the victim of a hungry, discourteous Strudwick.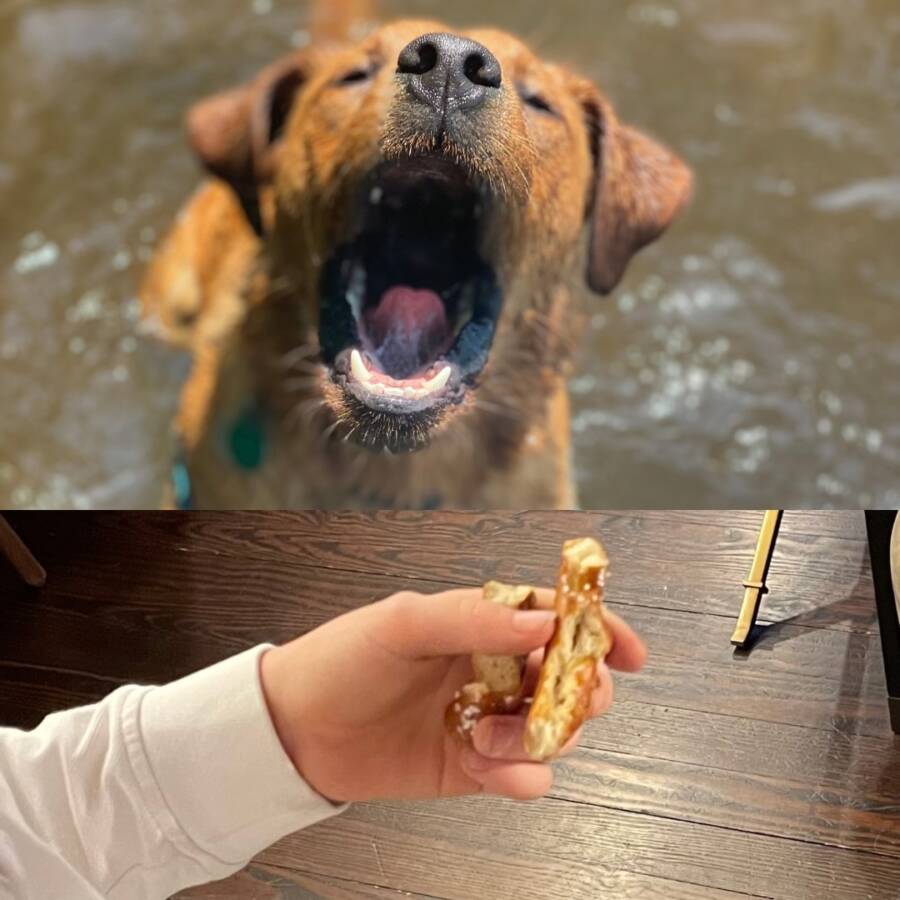 He snatched Thatcher's pretzel right out of his hand as he passed by in the kitchen. Half of the pretzel remained (above), but Thatcher wisely opted for a fresh one rather than the piece covered in dog saliva.
Keep up to date on Strudwick's latest shenanigans by subscribing to the American News Minute, Megyn's free weekly email that delivers all the news you need straight to your inbox every Friday. Sign up by entering your email below!