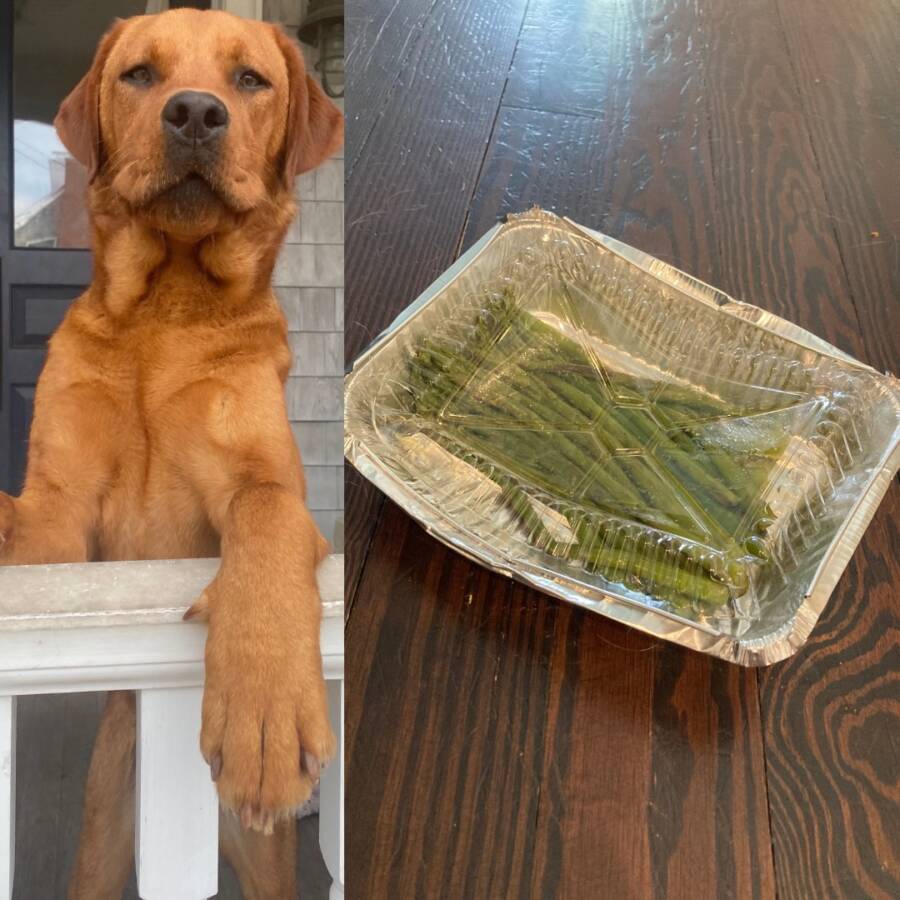 On Tuesday, Megyn's dog Strudwick ate her entire lunch – except the asparagus (though those bite marks suggest he tried to chow down on that, too). On Wednesday, Megyn's assistant Abby got resourceful…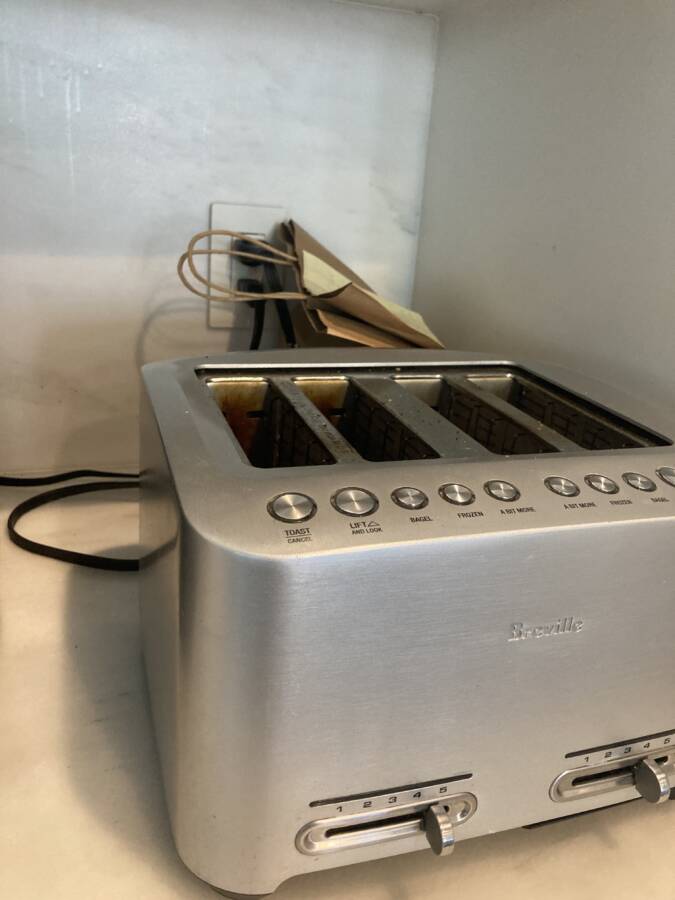 Can Strudwick find the lunch behind the toaster? So far, no. But if the eaten books, seltzer cans, and laminated signs are any indication, we say give it time.
Keep up to date on Strudwick's latest shenanigans by subscribing to the American News Minute, Megyn's free weekly email that delivers all the news you need straight to your inbox every Friday. Sign up by entering your email below!